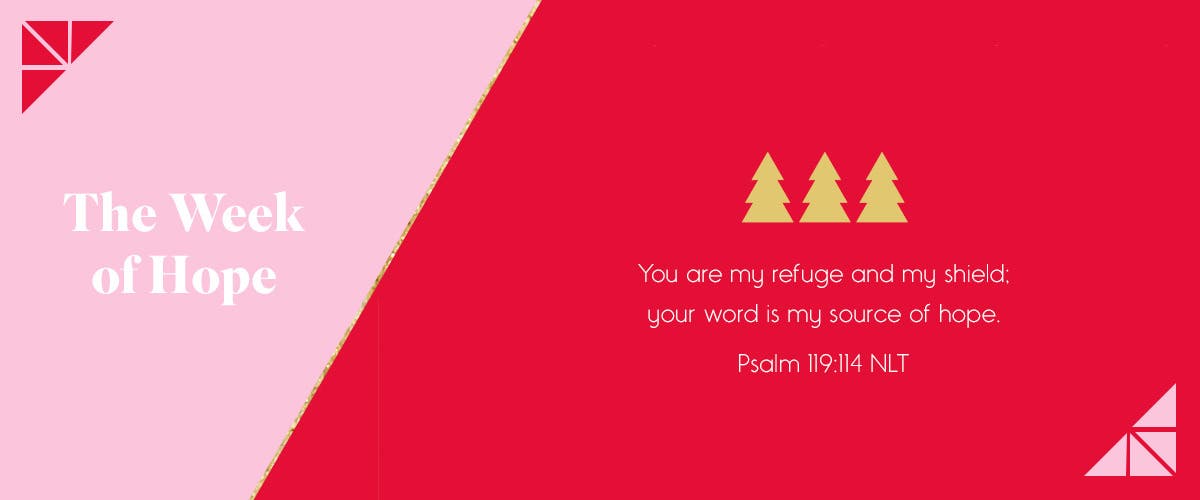 You are my refuge and my shield; Your word is my source of hope. Psalm 119:114 NLT


The prophets brought messages of God's truth to the people of the day. The messages were a look forward for the people who walked the earth long before the birth of Jesus. For us the people of today the prophecies of the birth of Jesus are a look back. In both of these circumstances , we all share anticipation because Jesus has promised to return. No one knows the hour or the day, but He is coming back.


This week as you light the Prophets' candle (purple) remember that hope is found throughout the pages of the Bible. Story after story, people hope in the future God has planned. Sometimes we know the plan and it plays out quickly, sometimes it plays out slowly, and sometimes we get the plan one step at a time, one day at a time. I have found this last scenario is the most common. It can be tough to trust, to believe, to hope…but when the emotions work through, we know the truth, we believe the truth, and our hope is in Jesus.


Hope is not like a wish. A wish is a desire for something attainable or unattainable and it relies on human strength or abilities. But hope is not within our abilities nor the abilities of others. Hope is about the ability of the Father, the Son, and the Spirit. The three-in-one, creator of all things. The doer of all things. The God who makes all things work for the good of those who believe in Him.


Hope is found in Jesus.


Perhaps you are waiting for an answer, a job, a spouse, a child, or just a quiet, uninterrupted day. Remember our God is a refuge and a shield. He protects you and brings you hope through His word, the Bible.


This week take some time each morning or evening to think about your hopes.


He knows them, do you?


In this together,
Candace
Looking for more inspiration? Browse our entire Devotional Library and sign up for our e-newsletter to receive free articles, updates from our Ecard Studio as well as exclusive deals.