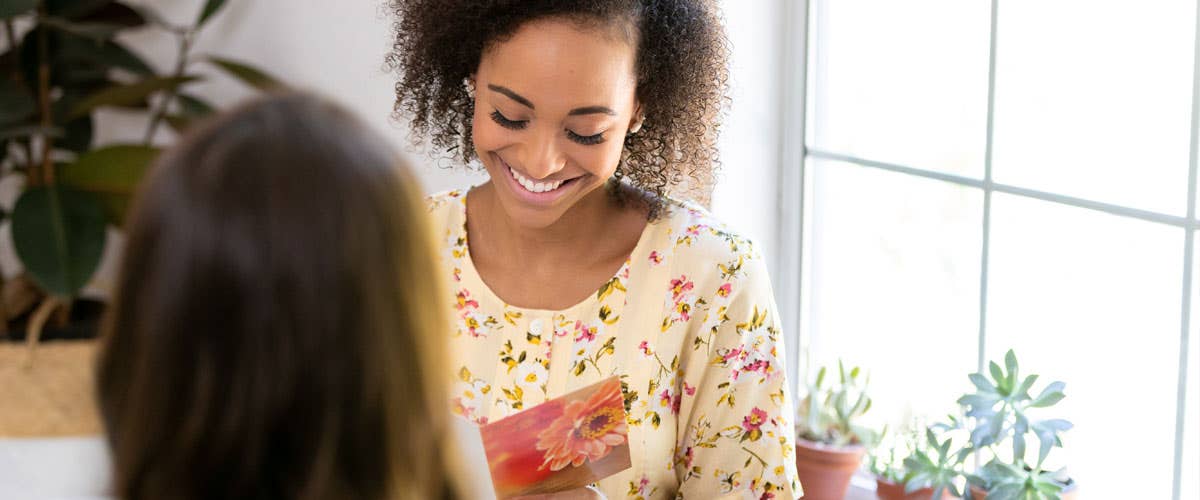 To Him be the glory forever and ever. Amen. Galatians 1:5 CSB
More than 45 years ago, two pastors met for coffee in a small southern California town. As they discussed their plans for the week, their families, and their faith, a challenging question was posed: "If we had ten years left to live, what would we do in our generation to make Christ known?"
It became clear the Lord was leading them to step out in faith—so that's what they did. They bought a printing press and began printing and distributing gospel tracts full time. Some thought they were crazy. Others were inspired by what they were doing and joined them in their quest to get a tract into the hands of every person.
Their goal was never to start a greeting card company—it was simply to make Christ known in their generation. However, they discovered along the way that a greeting card is a powerful tool to communicate God's love. Thus, DaySpring was born! And eventually, these two pastors, their families, and their employees moved to Northwest Arkansas, where DaySpring is still headquartered today.


"If we had ten years left to live, what would we do in our generation to make Christ known?"


Today, the question still rings true at DaySpring. Every day, we make choices we hope (and pray) will make an eternal impact. Our business strategies and our products—our very reason for being—are all measured against this higher standard.
At DaySpring, we are committed to helping people know and share God's love in fresh, true, and inspiring ways. If through our efforts people experience and express the life-changing message of God's love, we've fulfilled the vision born at that coffee shop all those years ago.
Has God posed a question to you lately? Is He trying to lead you in a new direction? We encourage you today to open up the conversation, listen to what He is telling you, and trust in His plan.
"God goes before you today and His presence is with you. He has a life for you to live, a plan for you to follow, and a purpose for you to fulfill. He has allowed you to be here, at this time in history, to be His watchman to this generation." —Roy Lessin, co-founder of DaySpring Cards
Looking for more inspiration? Browse our entire Devotional Library and sign up for our e-newsletter to receive free articles, updates from our Ecard Studio as well as exclusive deals.