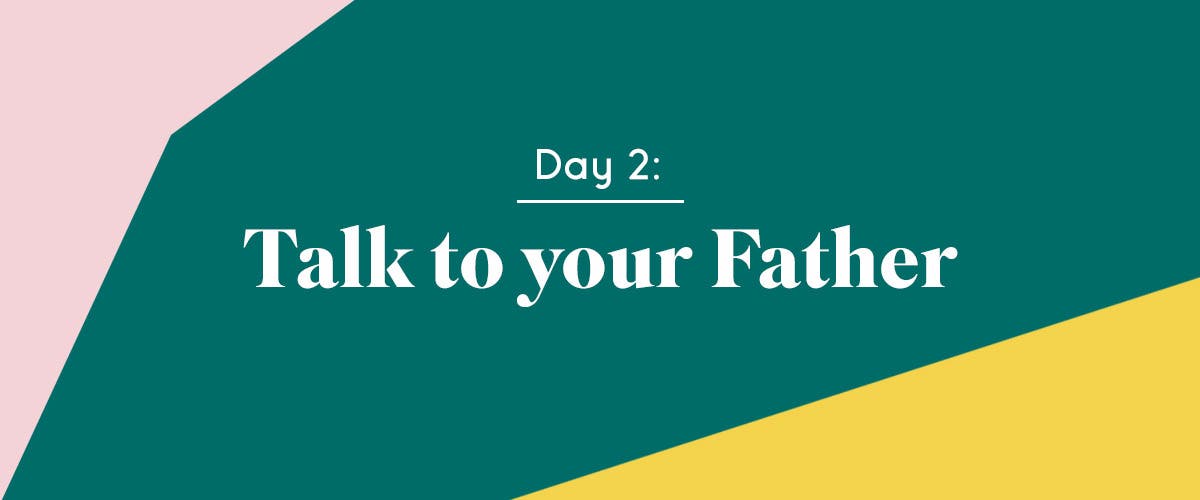 Now this is the confidence we have in Him, that if we ask anything according to His will, He hears us. – I John 5:14 NKJV
When I first started praying, it felt clunky or forced. I searched my brain for the exact words and stumbled through trying to make myself sound put together or articulate. I couldn't have been further from what God asks of us when it comes to prayer.
Today, I want to encourage you to see prayer as a conversation with your Father. If it feels hard to picture God as your Father, think of Him as a trusted friend who wants to listen to you. This is the personal nature of prayer. God does not ask for eloquence or perfection; He asks for conversation. He wants our prayers to create intimacy and relationship. In Matthew 6, Jesus gives us an example of how to pray. He tells us to do it privately. To be simple and honest. To focus on the nature of who God is rather than on ourselves.
As I've learned to approach God in this way—humble and hungry for more of Him—I have been amazed at the power of prayer. My prayers are not powerful in the sense that everything I ask for is granted or that I encounter a burning bush. But there is power in being connected to God. There is power in having a source of wisdom and love in each and every moment of your day. I encourage you to access this powerful, personal God through prayer this week. He is waiting for you!
Now get out your journal or find a piece of paper, and let's reflect on a few questions together!
First, get out your Bible and write down Matthew 6:6. Highlight or take note of anything that stands out to you!
This morning I want to pray for...
Think about a challenge you will encounter today. Can you talk to God about this challenge now?
How often did you pray today? How do you want to approach prayer tomorrow?
A "TIP" FROM CANDACE: When you are alone, try greeting God out loud. Invite Him into your day. It helps to speak aloud to really acknowledge He's there with you.
ACTIVITY: Write a prayer below, and then say it out loud to God!
For more in-depth content, devotions, activities, and reflection questions, get the full devotion, Healthy in the Hustle: An Inspirational Wellness Journal, from Candace Cameron Bure.