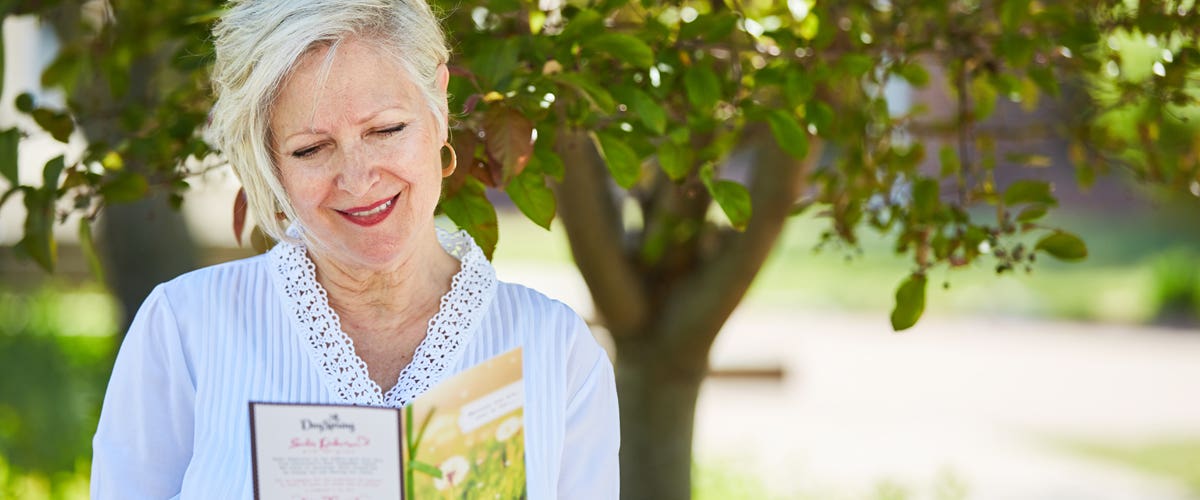 » Tell her you are praying for her. Knowing someone has taken the time and effort to remember us in prayer can mean so much. Pray for her heart, marriage, family, friendships and ministry.
» Encourage her with an inspirational book. You're Already Amazing is a staff favorite. It helps you understand and embrace the truth that as a woman, you do not need to do more, be more, or have more - because you are already amazing just the way God created you to be.
» Affirm her. For who she is, the way she shines, the difference she makes. Write her a heartfelt card that can be reread any time she needs a boost.
» Share the Word with her. God's Word can be like a drink of water for a weary soul. Share a timely truth that reminds her God loves and delights in her and is using her.
» Help her manage. We all know that being a pastor's wife is a full-time job. Help her manage all her duties by suppling her with a notebook such as one of these inspirational options, or a super cute (and functional) agenda or planner - all perfect for writing down prayers, answers or grocery lists.
» Give her a break. Constantly pouring out to others can be a significant drain on our sense of spiritual vitality. If she has a ministry position, volunteer periodically throughout the month to fill in so she can take time to receive and be recharged.
» Invigorate her heart. Remind her of the truth - that she is created, chosen, celebrated and cherished by our loving Father. This God's Heart for You necklace is the perfect gift to awaken her heart to the truths of who she is in Christ.
» Say thanks. Sometimes all it takes is two simple words - thank you. Spend a little time after the service with her and let her know how truly thankful you are for her role as a spiritual leader in your church. Take a selfie with her during this heartfelt moment and post it on social media so you can let your friends and family know how much you appreciate her.
» Remind her of how much she is loved. Gift a beautifully inspiring gift set to remind her of how very much she is loved by you and by the One who has created, called, and crowned her for such a time as this.
» Foster her marriage. Let her know you are rooting for her marriage by going on a double date with her and her husband. Genuinely thank both of them for allowing God to use them in this manner. You might even want to consider showing your appreciation with a Mr. & Mrs. Gift Set and a card specifically for a pastor and his wife.
For more ideas on how to bless your ministry team, be sure to visit our Ministry Appreciation Resource Library for all your Ministry Appreciation Month needs.
Looking for more inspiration? Browse our entire Devotional Library and sign up for our e-newsletter to receive free articles, updates from our Ecard Studio as well as exclusive deals.