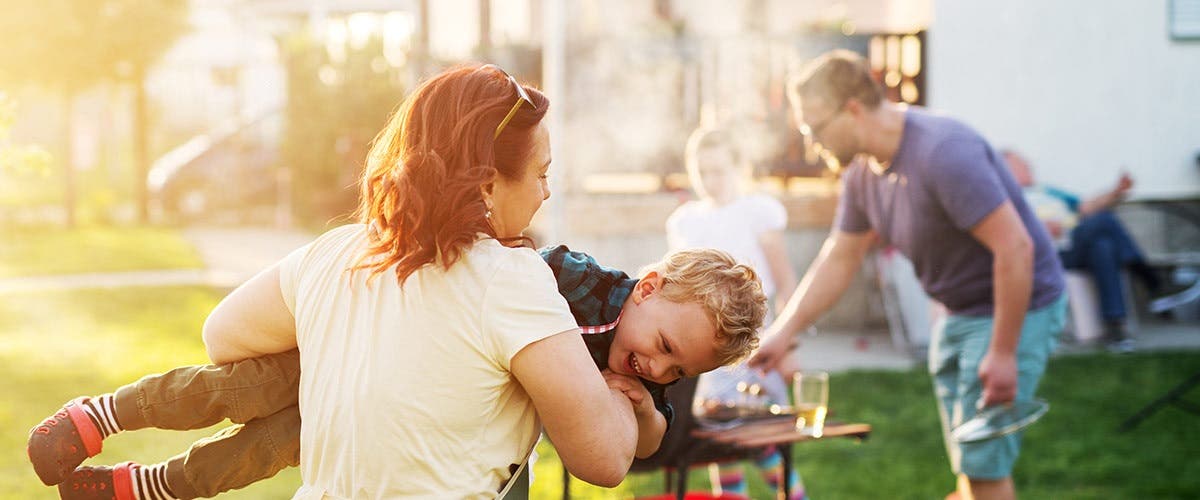 So you're planning a family reunion…big job! Making reservations, inviting family members, creating the menu and organizing fun activities can be overwhelming at times. But when it all comes together and you can look around the room at cousins connecting, siblings reminiscing and grandparents doting on their grandbabies, you realize it was worth all the time and effort. And, it doesn't have to be too complicated. Here are some tips for how to make the most of your family reunions:
• First of all, communicate by clans. Use some of our beautiful Blank Note Cards to write heartfelt invitations to your closest relatives. Then, let them pass along the details to their children and so forth. After all, it's not much of a motivator to receive an invitation from an aunt or uncle you barely know. The key is to get the siblings excited and let them rally their troops. Remember too, that not everyone will participate. It's a fact of life. Don't take it personally.
• Second, send out a survey to the siblings and let them query their families before deciding on a date, location, and activities. State Parks are great gathering places! Families have the choice whether to stay in cabins, or camp under the stars. And, during the day, families can rally around activities such as softball, volleyball, tennis, chess, dominoes, or maybe even swimming, fishing, and hiking. There's something for everyone!
• Third, assign each meal (pre-reunion) to two or three family units. Breakfast on Saturday would be the Martins and the Browns. Lunch on Sunday would be the Aimes and Burtons. This way, no one takes full responsibility for all the meals (an overwhelming task). It's a reasonable solution for those who are traveling on a budget. Also, it provides a way for families to get to know each other better, and an opportunity to share recipes and cooking techniques.
Now that the logistics are taken care of, it's time to start thinking about activities that are sure to make your reunion a family time to remember:
• Fun with genealogy. Spend a little time beforehand tracking down pictures of ancestors and identifying long-lost relatives. Maybe even start collecting letters and family stories. When you get to the reunion, present your findings. You won't believe the response!
• Picture swap. Ask families to bring pictures to share. You could even provide a small photo album with an attached tag referencing the reunion dates and location. Also, encourage family members to take their own pictures with their cameras and phones and share them on social media.
• Crochet, needlepoint, and knitting. Ask those who enjoy skilled hobbies to bring their projects and share them. Organize a gathering where both pros and beginners can meet up, and don't forget to share each other's information so you can continue to connect after the reunion ends.
• Gather for a sing along. Every night about dusk, grab the blankets and lawn chairs and have sing your favorite hymns together. You may even want to invite the musicians in the family to bring their instruments and to lead the time together.
• Closing night campfire. Go around the fire and have family members share what the reunion meant to them. And be sure to add the S'mores!
It's always nice to have a memento of your time together. Send your family members home with a small directory of updated contact information. You could also pass out the same stationery set you used for the invitations - reminding them to keep in touch. DaySpring also has small journals that could be handed out, urging family members to share messages and remembrances on the last day.
Need ideas on how to combine faith with fun this summer or looking for ways to create a summer to remember? Read more summertime articles to find even more encouraging and inspirational ideas to help you #liveyourfaith this season.
Looking for more inspiration? Browse our entire Devotional Library and sign up for our e-newsletter to receive free articles, updates from our Ecard Studio as well as exclusive deals.