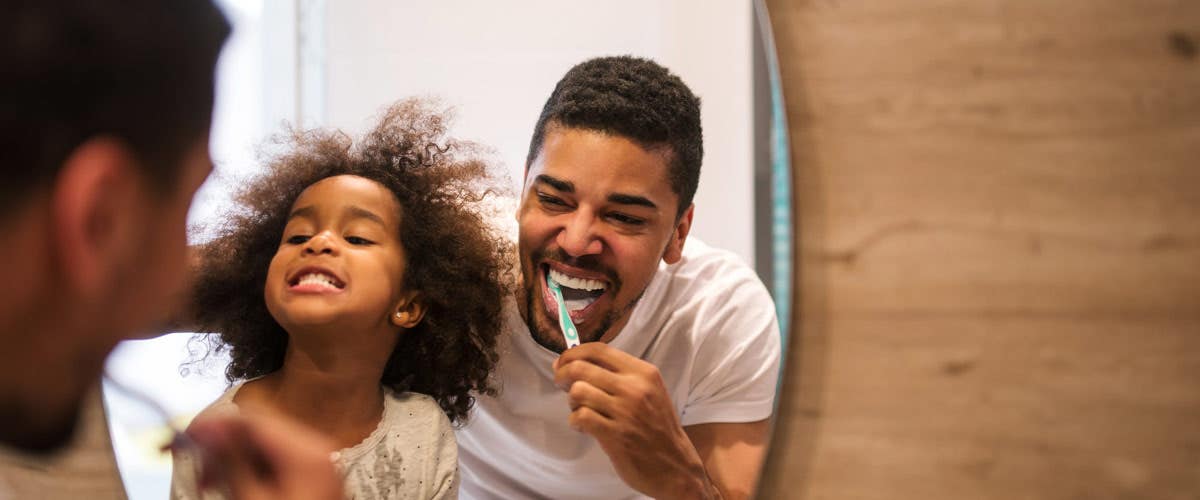 Is it time to celebrate that special man in your life? DaySpring carries a variety of faith-filled cards and gifts that are sure to encourage and inspire your dad, husband, grandfather or brother long after his special day is over.
As we all know, dads come in many different shapes and sizes with many different personalities, hobbies and talents. Below are 6 types of dads matched up with great card and gift ideas. Enjoy!
Working Dads - Every morning, this Dad wakes up, grabs his coffee mug and heads to the office with a smile on his face and a skip in his step. You see, for the Christian Dad, every job is a ministry - whether he works in an office, on the road, in a foreign country or at the church. Thank your Dad with a gift set like these. It's the perfect gift to help him stay in touch with what is truly important during his work day.
Sentimental Dads - You know the ones - always giving words of affirmation and sharing kind words with everyone. Gift him with a thoughtful, faith-filled card that expresses your love and gratitude for him. You could also give him a journal to write down memories and other thoughts - the sentimental dad wants to remember every single blessing that God has given him.
Globe-Trotting Dads - This type of dad is always on the go whether it be for business, leisure or mission based, he always seems to be driving, flying, riding or pedaling somewhere. Why not equip him with a Christian journal so he can record his experiences while gaining perspective on how God is working in his life? If he's really on the go, you could gift him with something like this Designed for Greatness Travel Water Bottle.
Coffee-Loving Dads - Known for always having a cup in-hand, this dad just loves everything about coffee from its aroma first thing in the morning to its comforting smoothness during that long afternoon meeting. Check out our inspirational mugs to find just the right message for your coffee-loving dad to carry around from morning to night. (To create a special touch, you could fill it with his favorite candy.)
Life Coach Dads - For this dad, not a day goes by without at least 4 or 5 teachable moments. From unplanned rainstorms to being stuck in traffic or getting lost on the bike trail, he will make sure to turn the situation into a time of deep discussion involving life changes, learning patience and trusting God. Tell him "thanks" with a sincere, handwritten card.
Proud Papa - You know the type - their entire face lights up just watching their grandkids play. And, with every little, tiny hug, smile, kiss or small gesture from a grandchild, these grandpas practically melt into the floor. Surprise him with this Blessed Is the Man mug, which will remind him to continue to delight in the fruit he has yielded.
Still don't have a gift in mind? Check out our entire Gifts for Him section to find just the right inspirational card and gift for the fathers in your life. Want to send a quick inspirational message to your pops right now? Send a free, shareable Ecard to say "happy father's day" today. And, don't forget to praise God for placing all the strong, kind, God-fearing dads in your path as you grow in your walk with our Almighty Father each and every day.
Looking for more inspiration? Browse our entire Devotional Library and sign up for our e-newsletter to receive free articles, updates from our Ecard Studio as well as exclusive deals.