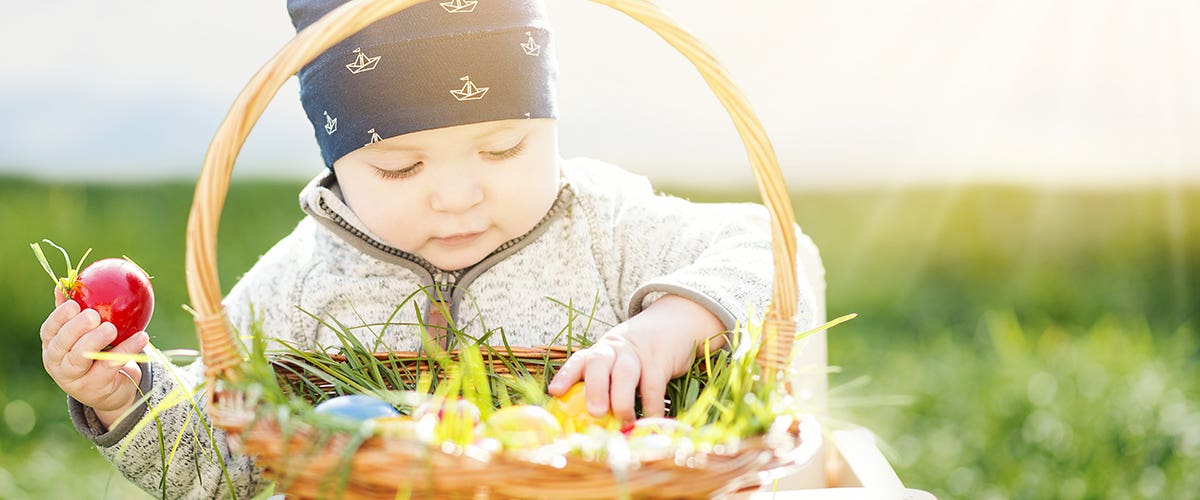 Whether your grandkids live nearby or far away, Easter is a wonderful time to connect with them. It's not only a time for fun and springtime surprises, but also a special opportunity to share the true meaning of the season. It's never too early to start helping them learn more about Jesus—His sacrifice and the new life He offers to us all. One way to share the meaning of this season is through Easter gifts for your grandchildren.
While chocolate bunnies and pastel-colored eggs are fun ways to spruce up any Easter basket or care package, why not add a little faith-filled inspiration this year? Here are a few of our favorite inspirational Easter gifts ideas and activities for grandkids:
Encourage the little ones in your life to start learning the truth of Scripture at a young age with these First Bible Memory Cards. This set includes 52 verses to learn together as a family. Take them on the go and memorize at any time with the convenient ring and storage box.
Betty Confetti Plush Doll & Book Bundle
This book & plush doll bundle are the perfect addition to your granddaughter's Easter basket. The Betty Confetti book teaches children an important lesson: God creates beauty from our mistakes. Read the story with your grandkids and then let them play with their very own Betty doll!
With Bedtime Bible Stories, children have a great way to end the day as they settle in for bedtime. It's never the wrong time to start a habit of reading Bible stories with little ones daily.
God Made Just One - Lunch Tote
Have a grandchild heading to school this year? This lunchbox is a perfect way to remind them that they are special, and God made just one of them. Every time they sit down for a meal or snack, they'll be reminded that they are special to God – and to you!
Prayers to Share - 100 Empowering Notes for Kids
Prayers to Share are tear-away note cards with Scripture to inspire and encourage others. This set is specifically designed for kids! Include one of the pages in their Easter basket with a special note, or give them the whole booklet to pass out to their peers.
Most importantly, as you prepare for Easter celebrations, take some time to praise God for His sacrifice—for His deep love for us, and for the precious gift of grandchildren. Share a joy-filled Easter Ecard with your friends and loved ones, and invite them to do the same!
Looking for more inspiration? Check out our Devotional Library and be sure to sign up for our e-newsletter to receive free articles, updates from our Ecard Studio as well as exclusive deals.