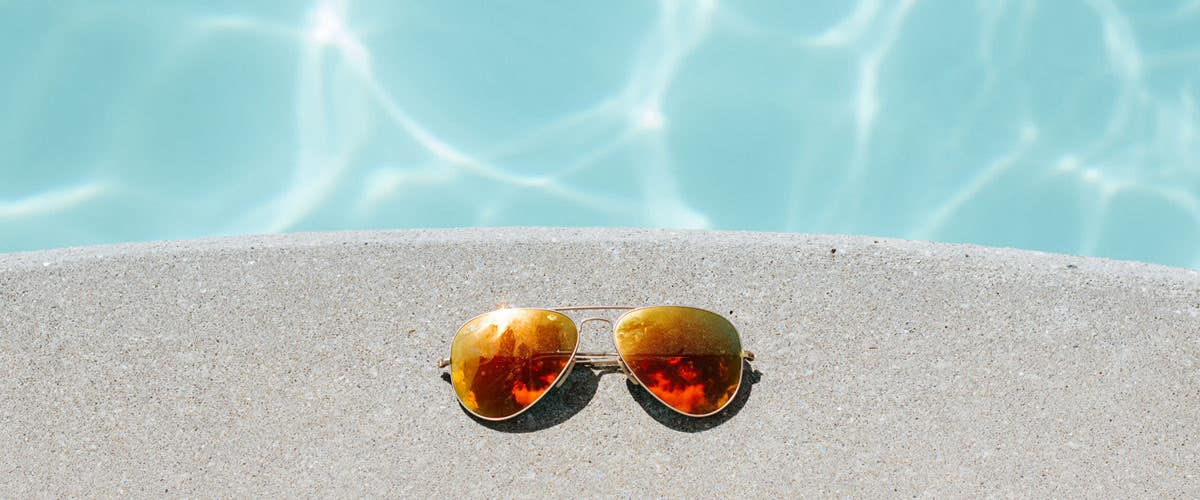 What comes to mind when we hear the word "summertime?" Relaxed, balmy evenings, or longer days and a bit of a slower pace? Maybe we think of lazy, hazy days with the family vacationing at the lake or beach. Sounds like fun, right? But how can we combine those fun summer pastimes with sharing our faith? I mean, we're already enjoying the beauty of God's amazing creation, so what can we do to share these amazing gifts from God with our family and friends…maybe even our neighbors? Here are four simple ways to combine faith and fun this summer to get you started.
1. Enjoy the Night Air with Family
How about grabbing an easy dessert to take outside after dark? Turn off all the electronic devices, take some towels or blankets to sit on, and enjoy watching the stars. That would be a great time to talk about our magnificent Milky Way Galaxy and how God's beauty is shown throughout the galaxies. Sit quietly and listen to the crickets, or watch the fireflies flitting through the darkness. What a perfect time to talk to our children (or grandchildren) about the wonders of the universe that God spoke into existence! And while our hearts are quiet, we could let each person tell about their "best blessings" from the previous week, ending the day on a sweet, positive note.
2. Plan a Block or Neighborhood Party
Does planning a block party sound too difficult? It doesn't need to be. Make party preparation as easy as you want., Send just over-the-hedge invites. With everyone contributing easy and inexpensive foods, like hot dogs, chips, and s'mores roasted over a small fire pit or barbeque, you'll have a quick summer get together menu. Plus, neighbors are more apt to be inspired by your Christian walk if they feel welcomed into your life. As Paul once said,
We were delighted to share with you not only the gospel of God but our lives as well.
3. Take Time to Smell the Flowers
Spending time alone this summer? While the weather is milder, how about taking time to get outdoors? If you don't have a yard, you might find a park or green space near you where you can center your heart and mind on Jesus. What joy we can experience just observing His creation and becoming more aware of His presence. Do you like journaling or reading? Those can also be relaxing outdoor activities, and for inspiration, pick up an old favorite book or a new one.
4. Spend Time with Others
Summertime activities can be more fulfilling when you spend time with others—so include family and friends in your fun, faith-filled summer plans. After a pleasant picnic, my husband and I went on a wildflower walk at a park near our home. Our tour was led by a friend who helped us identify flowers and plants. I came home with some great ideas for beautifying my patio. My grandkids are helping with the watering, and that gives us uninterrupted time to share what we're thankful for, like water and the colorful world of plants fashioned by our Lord. See how easy sharing your beliefs can be when integrated into daily conversation with others!
Let's enjoy this summer with fun things to do and great ways to share our faith. As Isaiah once said,
Yes, there will be an abundance of flowers and singing and joy…for the Lord will display His glory there, the excellency of our God.
Surround yourself with simple reminders of God's love this summer. Place an inspirational perpetual calendar on your desk, decorate your kitchen counter with inspirational tableware and décor, or choose from over 100 faith-filled wall art pieces to display in your living room. Also, be sure to send your loved ones a Summertime Ecard to remind them to praise God for the beautiful, sunny summer months.
Looking for more inspiration? Browse our entire Devotional Library.