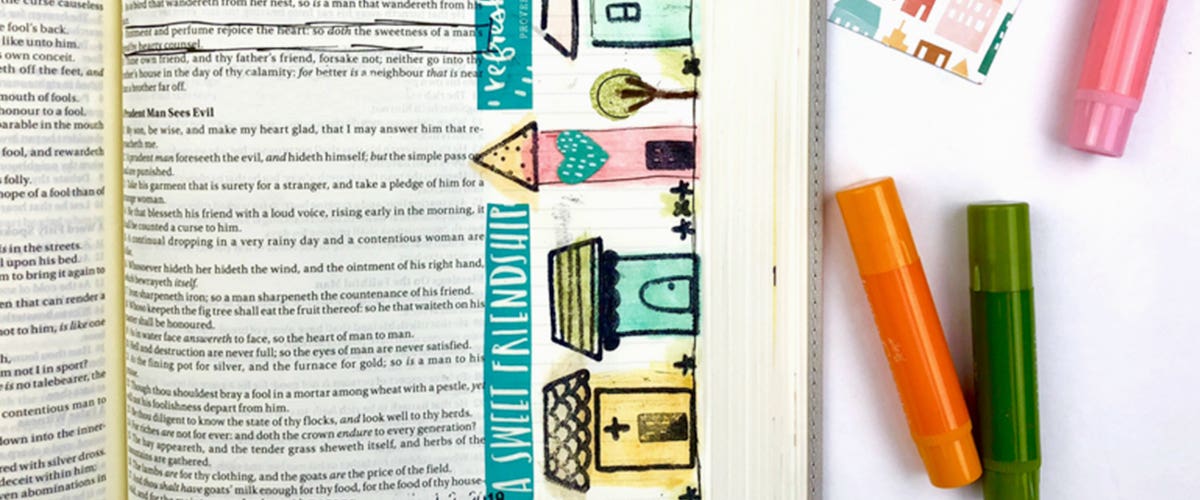 Bible journaling is a beautiful and FUN, creative way to express God's love and linger longer in the Word daily. If you're a bible journaling pro, or you're just starting out, there's worlds of possibility when it comes to how to transform the pages of your bible into an expression of faith, and we love seeing how you do it! We've got an entire shop dedicated to bible journaling including kits, journaling bibles, and supplies like washi tape, pens, stickers and more! One of the most exciting things is opening up your new bible journaling kit every month and seeing all the fun supplies that are included with your devotions. The possibilities are endless when it comes to where to begin!
Our friend Bethany from The Southern Couture has shared with us three different ways that she uses Gelatos in her Bible to help you start brainstorming! There's a million different ways to use them, and there's no one-size-fits-all method for how to get started, but we wanted to help you out if you're completely stumped with how to use this fun medium in your bible!
Stamping Tutorial with Gelatos
Christmas Bible Journaling Entry with Gelatos Tutorial
Faber Castell Gelatos Tutorial for Bible Journaling
Have you tried out Gelatos pigment sticks in your bible? We love seeing you live your faith through bible journaling, so be sure to share your photos with us using the hashtag #LiveYourFaith!
Looking for more inspiration? Browse our entire Devotional Library and sign up for our e-newsletter to receive free articles, updates from our Ecard Studio as well as exclusive deals.