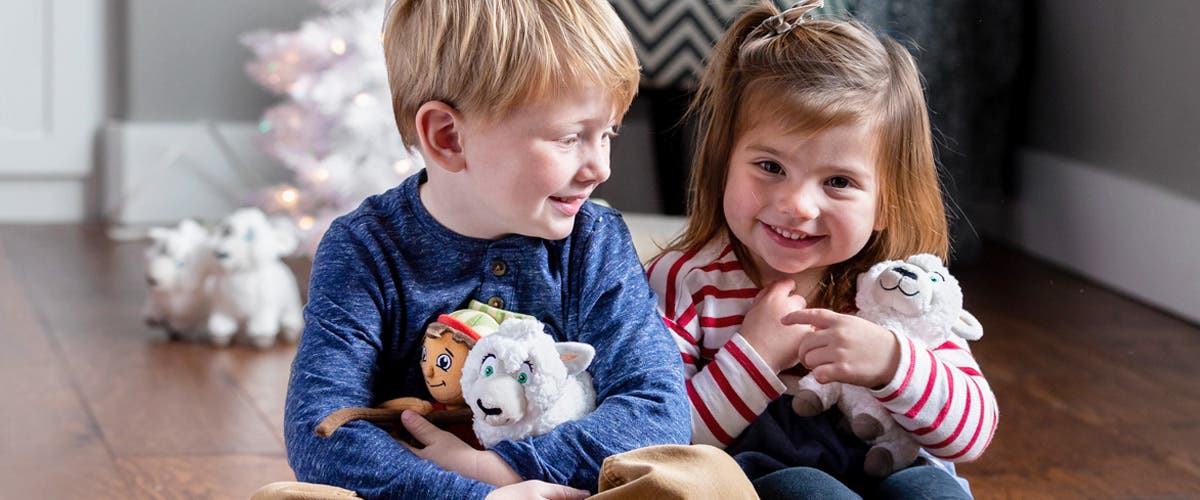 Gift-giving for kids can get overwhelming and downright difficult when we're constantly bombarded with messaging for the hundreds and hundreds of new toys, gadgets, and things that kids supposedly need these days. Let's tune out the noise and try to make this simple. Instead of buying every new item we see, let's focus on the faith-filled and inspirational. We want to give you new and exciting ways to share Jesus with your children, grandchildren, nieces and nephews, Sunday school class, and any other children you're around! So read on to find the perfect gifts that you didn't even know you were looking for for all the kids in your life.


Children's Books
A good, faith-filled book can make a big impact on a child. DaySpring has many children's books to choose from, ranging from infant touch and feel books to activity and devotional books for young readers. One of our favorites is Big Prayers for Little Kids which encourages children to grow closer to God and trust in Him as they discover how deeply He loves and cares for them through the power of prayer.


Inspirational Art Supplies
Foster a child's creativity and faith by gifting them with inspirational art supplies. Introducing them to Bible journaling can be a new and exciting way to spend time teaching your child about Jesus, while also allowing them to create art that they'll be proud to share. Stickers, washi tape, colorful pens, and other Bible journaling supplies are sure to spark their creativity and get them excited about getting into the Word each day.


Shepherd on the Search
If it's nearing Christmastime, the best gift you can get for a child is an item from our Shepherd on the Search Collection. During the Advent season, begin reading the story of your shepherd's timeless journey in a beautifully illustrated interactive children's book, and let the fun begin every day as you hide your shepherd and your children find him in a new place along the search! The shepherd's journey begins anew every Christmas season and ends on Christmas day as your shepherd finds his way to the manger. Make meaningful Christmas memories, as year after year your family delights in helping your cuddly shepherd retell the timeless story - that focuses on the true meaning of Christmas.


Prayer Box
The best gift you can give any child is equipping them to grow into a relationship with God. What better way than with their first prayer box? This Prayer Box encourages kids to develop a closer relationship with God by teaching them to talk with Him and pray throughout the day. It's a wonderful gift for any child.


Looking for more inspiration? Check out our Devotional Library and be sure to sign up for our e-newsletter to receive free articles, updates from our Ecard Studio as well as exclusive deals.