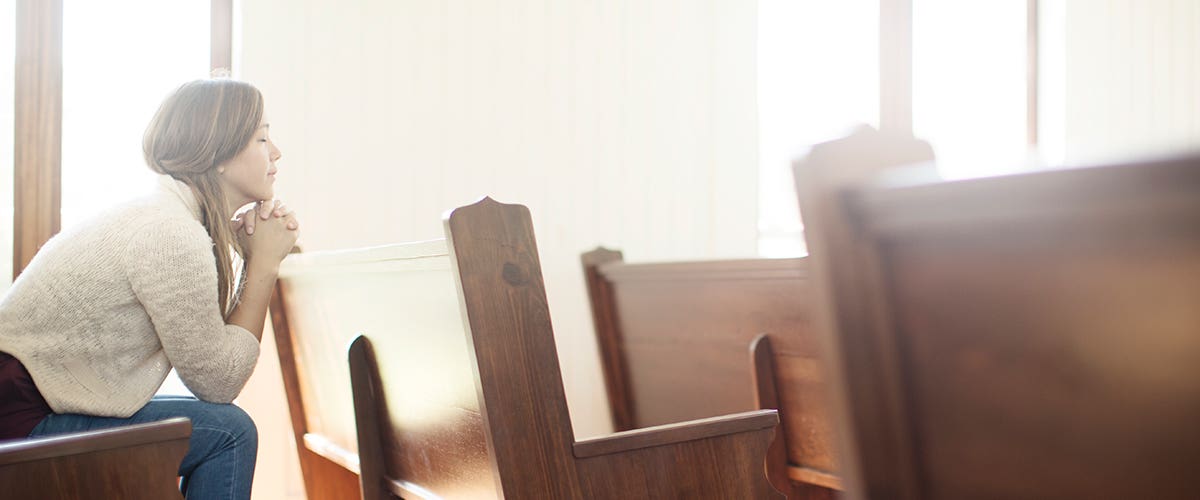 My story can be summed up in one simple sentence: God is faithful!
On the outside looking in, you might have thought I had it all. And in reality, I did. I experienced a charming childhood and was raised alongside my sister and brother by loving parents in a Christian home within a small, southern town. I met the man of my dreams my freshman year of college in Sociology 101. A few years after our graduation we had a fairytale wedding where we danced the night away with our friends and family under the light of a full moon.
It seemed as if life couldn't get any sweeter. But then, my life changed in an instant. Around dusk one March evening I received a phone call instructing me to go immediately to the hospital because my brother had been in a tragic car accident. Upon arrival, the hospital staff ushered my family into a private room and it was there that I was told that my beautiful, hilarious, larger-than-life brother was dead. There was no hope that he could be revived. No time to even beg God for mercy. It was just done. Final. He was only 17.
The days that followed were some of the darkest in my life. As I wrote in "Praising through the Pain" within Made to Shine, I wondered if I would ever feel God's light return to my shattered life. But as a faithful Savior so sweetly does, He wrapped His arms around me and began to heal my broken heart.
You may not have experienced the same loss as me, but I bet you've had your share of dark days too. However, the beauty of following Christ is found in our assurance that He is a Savior who understands our pain. The devotion "Light is Sweet" explains this perfectly:
"He [Jesus] has gone through the same days of darkness. The book of Hebrews tells us that He experienced every human emotion – all the pain, all the testing – and would be able to help where help was needed (Hebrews 2:18). It's as if He says to us, 'I know what it feels like to be alone, betrayed, abandoned, depressed. I've experienced every one of these emotions and I get you. You are not alone.' Because Jesus experienced what we experience on earth, He is truly able to bring us the help we need and the sweetest of light into our darkest day."
God was faithful to bring me out of the darkness and into His glorious light just as He will do the same for you if you allow Him.
Another reason I wrote Made to Shine is because I want all women to know that it doesn't matter what age or stage of life you are in, you are called to shine right where God has placed you. "Jesus said to live so that when others see your light and the good works that you do, they will praise your Father in heaven (Matthew 5:16). That's a really big deal. If we live out our calling to SHINE, then the God of all creation gets the praise that He is due. Once we realize our purpose in this life, then we can live with intentionality in our everyday lives, allowing everything that we do to reflect the light that was put inside of us by Jesus Himself," (quoted from "Made to Shine"). The light of Jesus is attractive. We just have to be willing to bring Him into our conversations, our homes, and our everyday lives.
Within the devotions of Made to Shine, you will see that your life matters to God and He calls you worthy, not because of anything that you have done, but because He alone is worthy. You will encounter Jesus as the Light of the world and learn the importance of reading His Word. He will open your eyes to the opportunities that you have before you to point others to Him. Your will life will be enLIGHTened like never before as He proves Himself to be your faithful God. You, my friend, were Made to Shine!
Grab your copy of Made to Shine to read more of April's story and read daily Biblical inpsiration. You can also find inspiration in our large selection of books and Bibles, or in our article library. Looking for more inspiration? Browse our entire Devotional Library and sign up for our e-newsletter to receive free articles, updates from our Ecard Studio as well as exclusive deals.