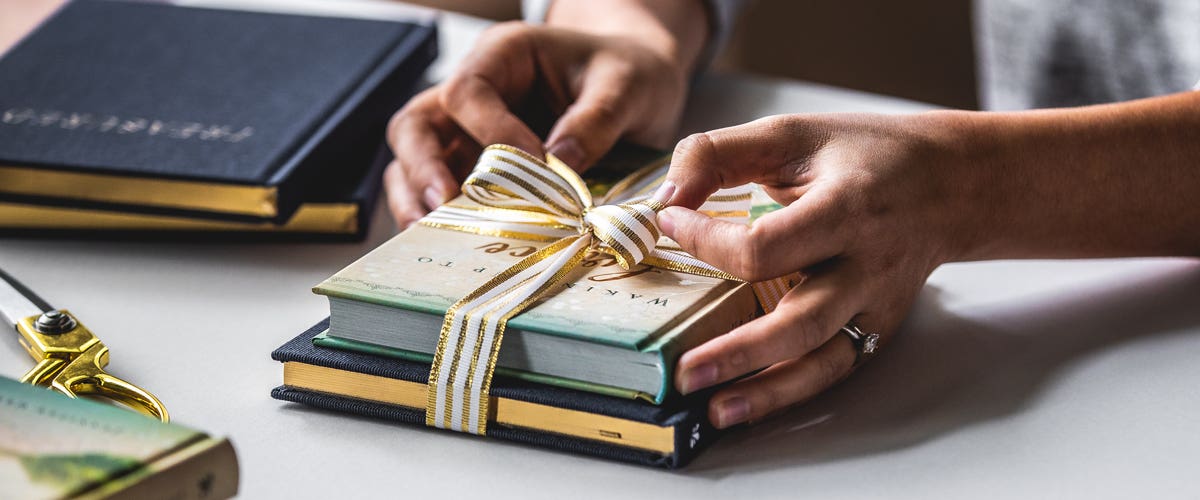 Remember that one teacher who truly invested in you? Maybe they encouraged you to reach your full potential, helped you through a rough time, or inspired you to be a better person? And, because of their actions years ago, you now have a genuine, heartfelt appreciation for them and the role they played in your life.
It is because of this experience that we can truly treasure the teachers who love our children. Let's reach out to the ones who invest their time and energy into our children 9 months out of the year. Who knows? The wisdom and love passed down by these individuals may impact our kids for years to come. Here are 6 "awesome" teacher gift ideas to help you show how much you truly appreciate their efforts.
1. Handwritten Thank You Card - Write a personalized note to express your appreciation. Let your child's teacher know that you are thanking the Lord for them.
2. An Inspirational Mug - Fill a mug with candies along with a fun little note. For example, if you fill it with mounds chocolates and smarties, you could write a little note that reads, "Thank you for making school mounds of fun and turning us into smarties." You could also write a personalized message on the mug in chalk that says "#1 teacher."
3. Special Jewelry - We all know it takes a big heart to shape little minds. Let them know what a wonderful blessing they've been in your child's life with this beautiful, heart necklace - perfect for everyday.
4. Big Plans Tumbler - This stylish and inspiring tumbler is perfect for hot and cold beverages. For an extra touch, fill it with their favorite candies with a note that reads, "Thank you for being such a great teacher."
5. Summer Relaxation Kit - Give your child's teacher the tools to unwind after a long day at school. Fill an inspirational tote bag with a new journal, an inspirational coloring book, and a great read.
6. Notes & Memo Pads - We have close to 100 different designs of correspondence cards, memo and pen sets, note cards and magnetic memo pads - all detailed with meaningful Scripture and inspirational messages. Grab one of these and attach a sweet note that reads, "Take note. I think you're awesome!"
Looking for more inspiration? Check out our Devotional Library and be sure to sign up for our e-newsletter to receive free articles, updates from our Ecard Studio as well as exclusive deals.