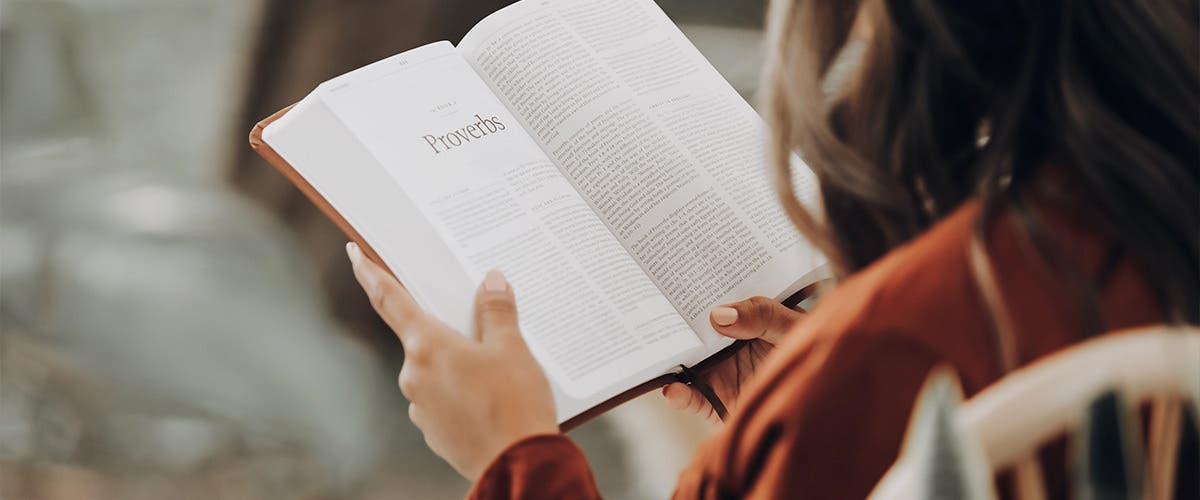 There is hope in your story, whether you feel it or not. You may be in the midst of a hard season, you may be thriving but feel anxiety lurking at the edges or your life, or you find yourself longing for a jolt of encouragement as you wade through each day. Believe it or not, people in the Biblical world also longed for a hope that they couldn't find in the everyday. True, our circumstances are vastly different from our Biblical brothers and sisters of faith, but the God they looked to for hope and encouragement is the same God we serve.
Know you're in need of hope but unsure where to start? These 10 passages will bring hope to your day, wherever you are.
"

We put our hope in the Lord. He is our help and our shield. In him our hearts rejoice, for we trust in his holy name. Let your unfailing love surround us, Lord, for our hope is in you alone.

"




–Psalm 33:20-23 (NLT)

"

No, the Lord's delight is in those who fear him,

those who put their hope in his unfailing love

."

-

Psalms 147:11

(

NLT)

"

You will be rewarded for this; your hope will not be disappointed.

"

-

Proverbs 23:18 (NLT)

"Yet I still dare to hope when I remember this: The faithful love of the Lord never ends! His mercies never cease. Great is his faithfulness; his mercies begin afresh each morning."

–Lamentations 3:21-23 (NLT)

"

But now, O Jacob, listen to the Lord who created you. O Israel, the one who formed you says, "Do not be afraid, for I have ransomed you. I have called you by name; you are mine. When you go through deep waters, I will be with you. When you go through rivers of difficulty, you will not drown. When you walk through the fire of oppression, you will not be burned up; the flames will not consume you.

'"

-Isaiah 43:1-2 (NLT)

"

And this hope will not lead to disappointment. For we know how dearly God loves us, because he has given us the Holy Spirit to fill our hearts with his love.

"

-Romans 5:5 (NLT)

"

Let us hold tightly without wavering to the hope we affirm, for God can be trusted to keep his promise.

"

-

Hebrews 10:23 (NLT)

"

That is why we never give up. Though our bodies are dying, our spirits are

being renewed every day. For our present troubles are small and won't last very long. Yet they produce for us a glory that vastly outweighs them and will last forever! So we don't look at the troubles we can see now; rather, we fix our gaze on things that cannot be seen. For the things we see now will soon be gone, but the things we cannot see will last forever."

-

2 Corinthians 4:16-18 (NLT)

"

So prepare your minds for action and exercise self-control. Put all your hope in the gracious salvation that will come to you when Jesus Christ is revealed to the world."

-

1 Peter 1:13 (NLT)

"

'He will wipe every tear from their eyes, and there will be no more death or sorrow or crying or pain. All these things are gone forever."

-

Revelation 21:4 (NLT)
Steal this prayer: Lord, I thank You that You are a God of hope. I am believing today that, just as You provided for Your people for thousands of years, You will provide for me. I place my hope in You now, and I seek the peace that this brings. Let my burdens feel light today, as I trust that the future You have planned for me is nothing but good. I love you Lord, and I want to love you more. Amen.
Looking for more encouragement? You can find hope and encouragement every day in the DaySpring Hope & Encouragement Bible.