Good Steward - Faith is the Place - 18 Christmas Boxed Cards
This lovely card is a wonderful way to let loved ones know you are thinking of them while also caring about taking small steps to practice Good Stewardship of the world.
Front: Faith is the place our hearts can go whenever we need to know God is good, we are loved and, in the end, all will be well.
Inside: Thinking of you this Christmas
Scripture: We have come to know and to believe the love that God has for us. I John 4:16 CSB
Product Specifications:
18 cards and white envelopes
Christian Standard Bible translation
Responsibly-sourced cards and envelopes
Box made from 80% recycled content
Folded card size: 4 11/16" x 6 3/4"
Boxed size: 5 1/8" x 1" 7 3/8"
Please recycle when finished
Product by DaySpring
Free Shipping Program Details:
Order $50 or more of product
Standard shipping only. (No discount on expedited or next day shipping)
Applies to DaySpring.com orders shipped to U.S. addresses only
We reserve the right to choose shipping method on qualifying orders
Customer Service & Order Details:
Customer Service hours are 8am - 5pm CST, Monday - Friday
Order Processing Call Center hours are 6am - 12am Monday - Saturday
Most orders will be shipped from our distribution center in Siloam Springs, AR within 1 business day from the time the order is placed. Please allow up to 2 extra business days for orders containing personalized products. We do not ship on Saturday or Sunday. Expedited and next day shipping orders will be processed same day if received by 12:00 pm CST. If received after that time the order will ship next business day.
Ships Free with $50 Order
Everyday Boxed Cards by DaySpring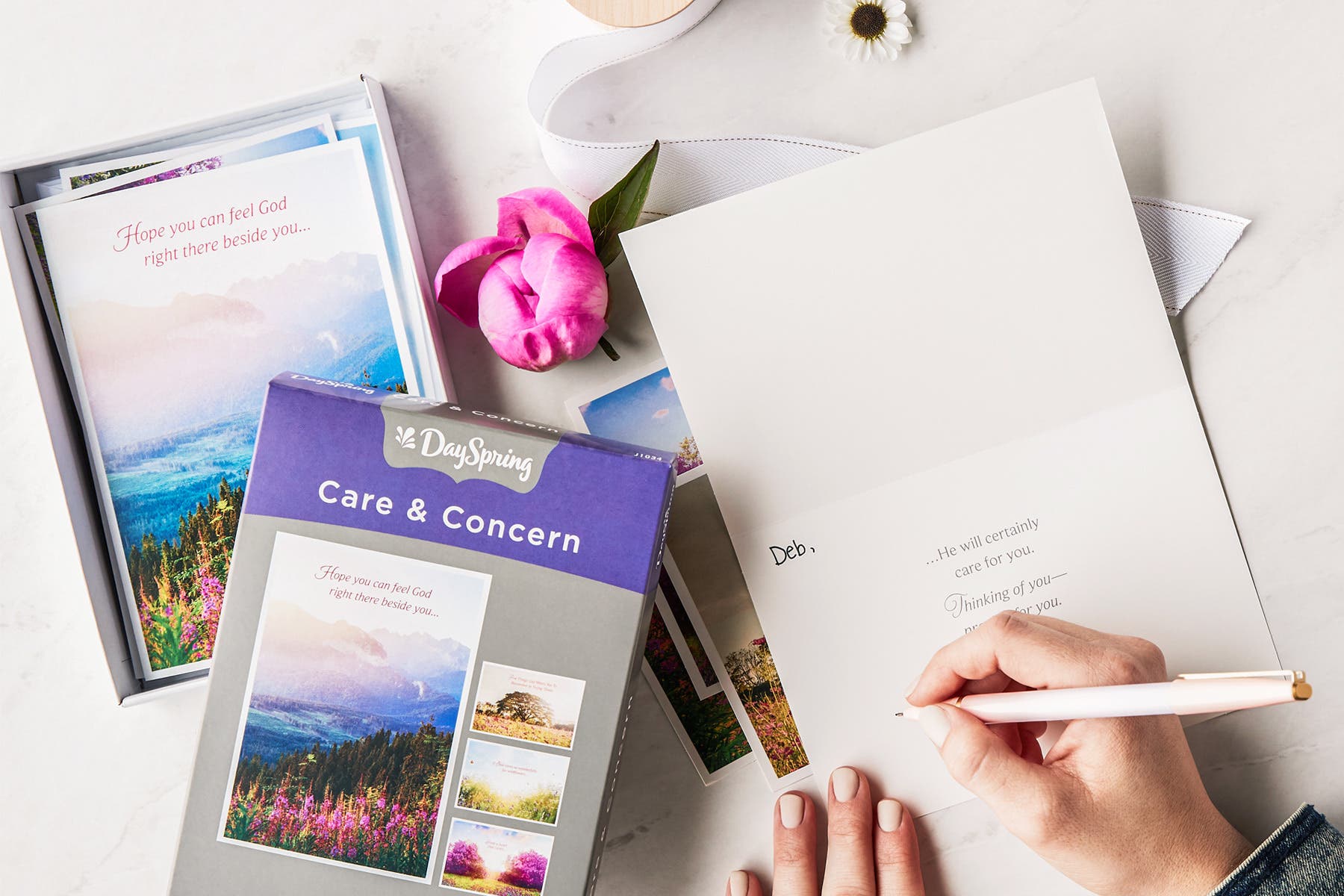 Inspirational Cards for Everyone...
DaySpring offers a wide variety of Christian cards for believers of all ages. Whether you're looking for your mother, father, spouse, grandparent or friend, you'll find the right card to deliver a thoughtful and poignant message crafted to encourage your loved one's faith and make them feel valued. Make sure the people you care about are supported and inspired this year.
... and Every Occasion!
We believe that greeting cards are a personal expression, a tool for communication, and a means for building and strengthening relationships. It is our purpose to create cards that express the love that flows from God's heart into our hearts and out to the hearts of others. From Birthdays to Weddings to Difficult Times, a DaySpring Card always has a heartfelt message for the occasion. With a variety of designs including quoted Scriptures, fun drawings, beautiful photos and more, you are sure to find one that reflects your style. Boxed cards are a wonderful way to always be prepared when hardship occurs or when there is news to celebrate!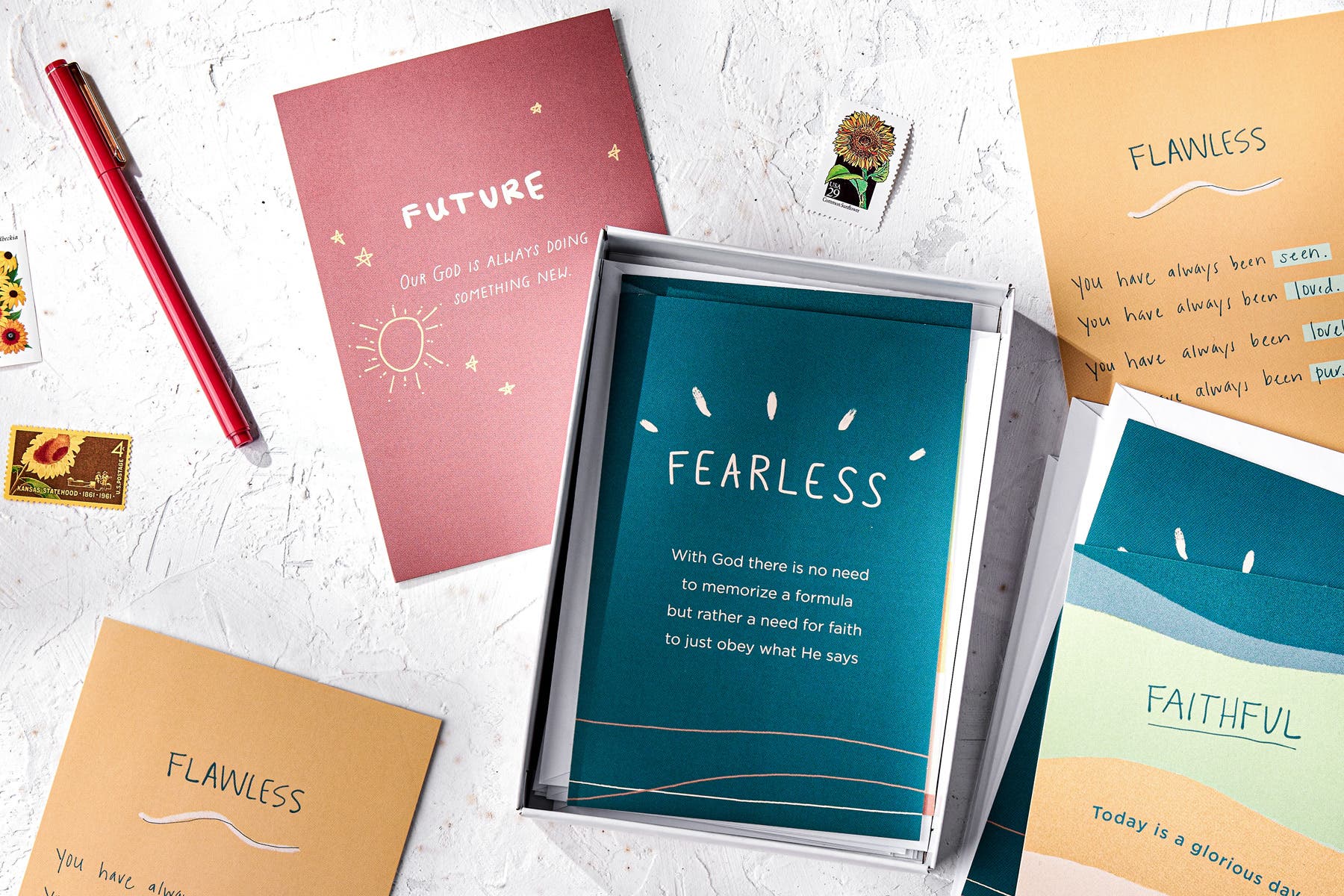 Meaningful products.
Inspired designs.
Trusted messages.
For over 50 years, we've partnered with people like you to spread the hope and encouragement of Jesus...and we're just getting started.