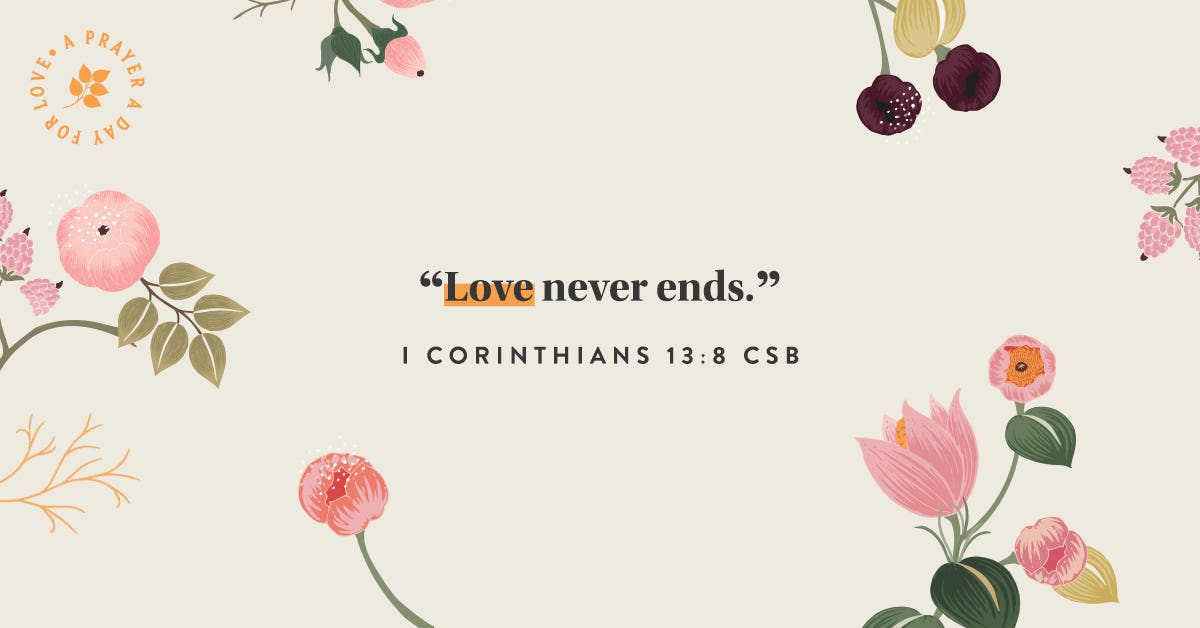 Love… is not boastful, is not arrogant, is not rude. (I Corinthians 13:4-5 CSB)
O Lord, when I am honest with myself, I know there are times I boast about my accomplishments and think a bit too highly of myself. And I think the sum of both is the epitome of rudeness. Please forgive me for being the opposite of what I know You want me to be. Please remove any pride and replace it with pure and simple humility and a quickness to give You the glory where glory is due. All I have and all I'm able to do is because of Your love and grace over my life. With gratefulness I pray.
Amen.
This is an excerpt from A Prayer a Day for Hope and Encouragement from DaySpring. If you are enjoying this series, you can purchase the book to experience 365 days of prayers and Scripture for hope and encouragement.