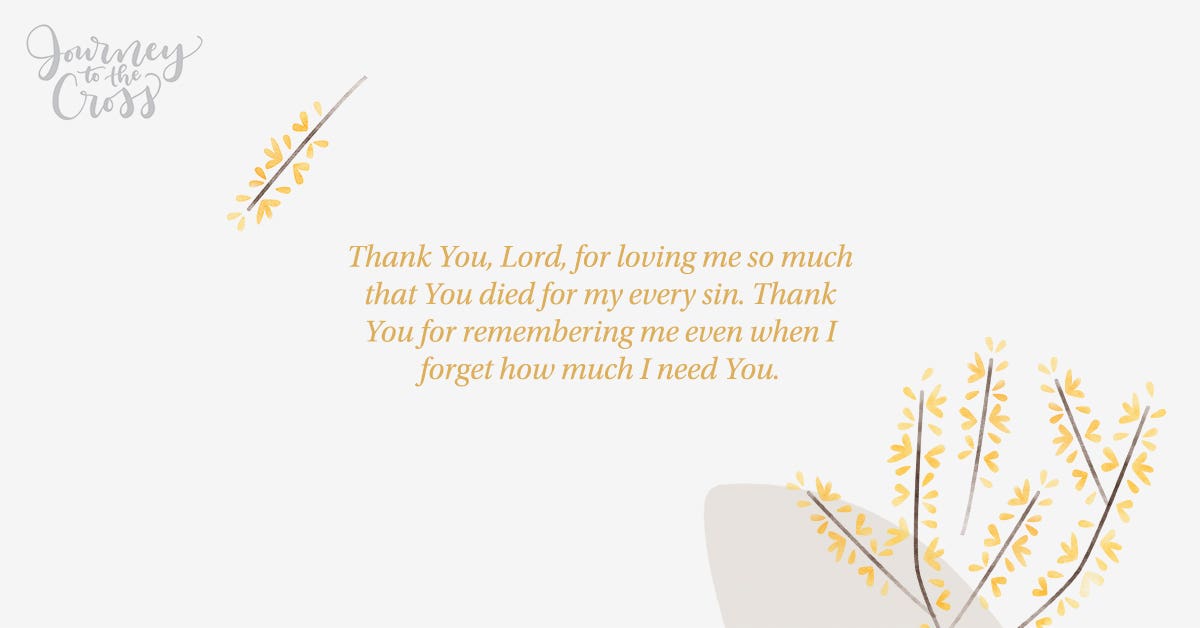 "To be grateful is to recognize the love of God in everything He has given us – and He has given us everything. Every breath we draw is a gift of His love, every moment of existence is a grace, for it brings with it immense graces from Him."
-Thomas Merton
In his sermon "The Novelties of Divine Mercy," Charles Spurgeon said it well: "The glory of God's faithfulness is that no sin of ours has ever made Him unfaithful." What an incredible gift! What a mercy! Let's take this time today, this Lent season, and always, to focus on God's faithfulness and express our deep gratitude for it.
Think about the gift of salvation, about Jesus' sacrifice. Think about your own brokenness. Think about everything that would stand between you and our holy God, and think about just how thankful you are that God loved us enough to bridge that gap and bring you back to Him.
This is an excerpt from Journey to the Cross: Forty Days to Prepare Your Heart for Easter, from the (in)courage community. If you are enjoying this series, you can purchase the book to experience forty days of encouragement and guided Scripture, reflections, and prayers.