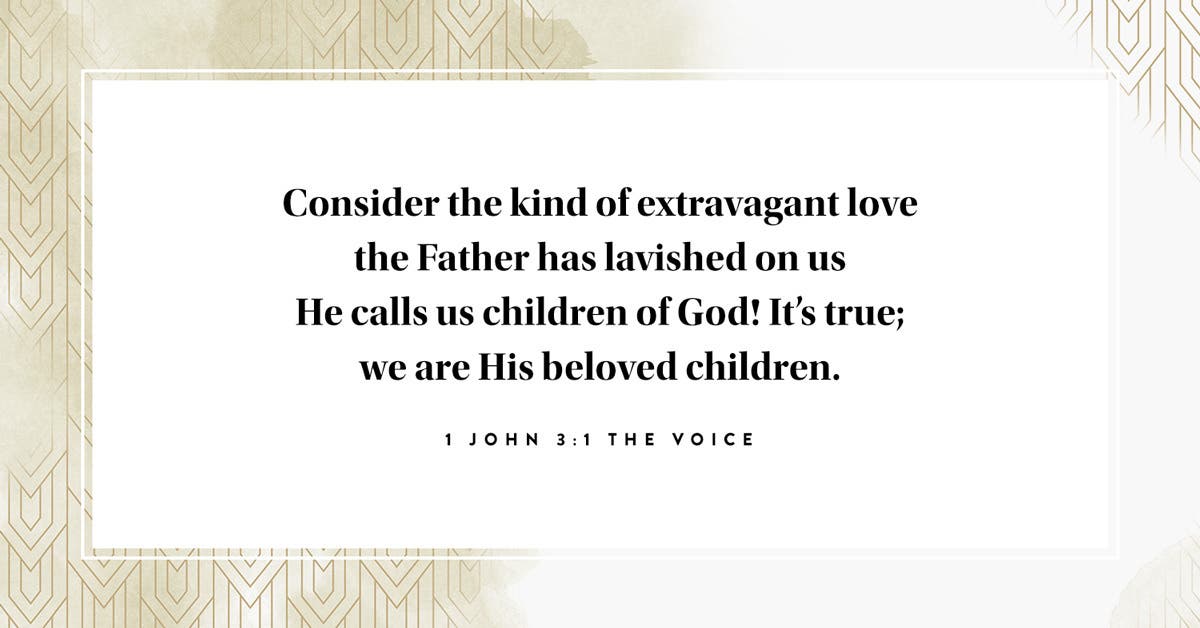 Sometimes we wonder if we really know what love is. We've seen so many twisted, mixed-up, messed-up versions of it. Does love even exist? Truly? God says He sent His Son Jesus to show us, to help us see what it means to be loved for real, perfectly, deeply, and truly. That's how Jesus loves. He loved us so much that He was willing to die for us, to give up His own life to save us. He lived a life of love to set us an example—not only of how He loves us but how we, with His help, can love others. Thanks to Jesus, we really do know what love is.
This is real love—not that we loved God, but that He loved us and sent His Son as a sacrifice to take away our sins. I John 4:10 NLT
Love is patient and kind. Love is not jealous or boastful or proud or rude. It does not demand its own way. It is not irritable, and it keeps no record of being wronged. It does not rejoice about injustice but rejoices whenever the truth wins out. Love never gives up, never loses faith, is always hopeful, and endures through every circumstance. I Corinthians 13:4–7 NLT
Three things will last forever—faith, hope, and love— and the greatest of these is love. I Corinthians 13:13 NLT
For God so loved the world that He gave His one and only Son, that whoever believes in Him shall not perish but have eternal life. John 3:16 NIV
Dear Jesus, thank You for loving me. Thank You for dying on the cross to show me—to save me and to set me free for all eternity. How I love You!
This is an excerpt from 100 Days of Hope & Encouragement – a devotional journal now available on DaySpring.com. Shop all books, journals, and devotions from DaySpring here.