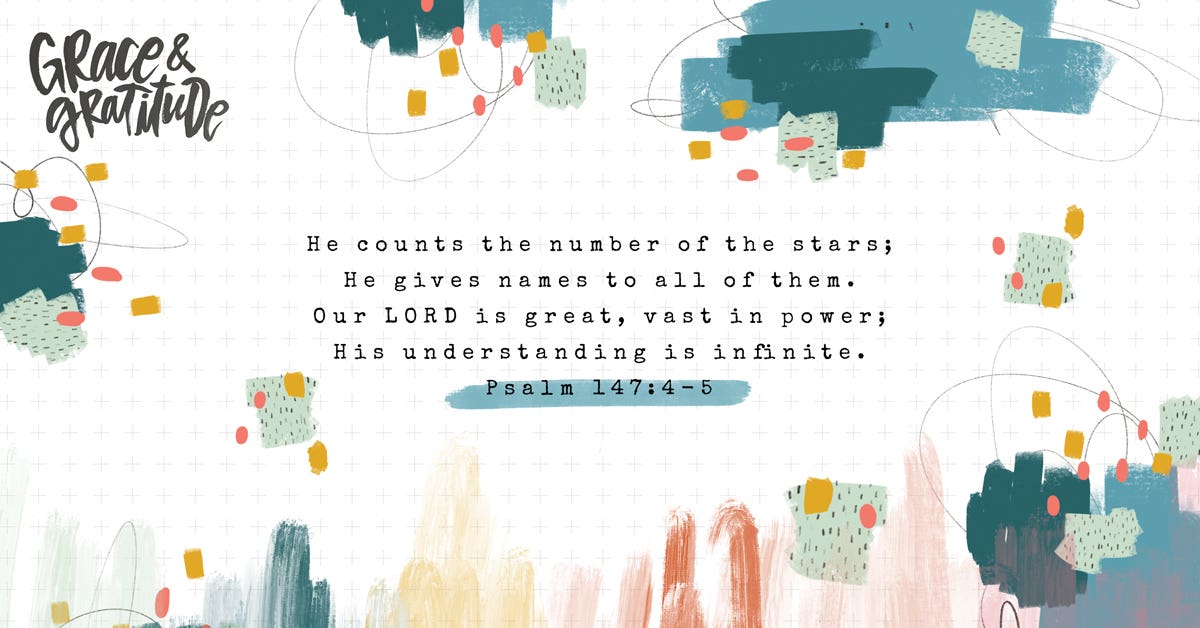 God's love is before your very eyes. Really, it's all around. No matter where you are, take a look and start counting His touches of love. If you're inside, there are walls holding a roof over your head. Electricity and a place to sit and rest are a part of His provision. If you're outside, you have the warmth of the sun, birds chirping, and a soft breeze caressing your face. All of these provisions, plus so much more, are His ways of loving and showing you He cares about where you are and the details of your life. He is faithful right before your very eyes, you just have to look.
For You, LORD, bless the righteous one; You surround him with favor like a shield. (Psalm 5:12 NIV)
LORD, You have searched me and known me. You know when I sit down and when I stand up… You have encircled me; You have placed Your hand on me. (Psalm 139:1-2, 5 NIV)
Happy are the people who are in such a state; Happy are the people whose God is the LORD! (Psalm 144:15 NKJV)
For Your faithful love is before my eyes, and I live by Your truth. (Psalm 26:3 CSB)
Lord, Your faithfulness and love are immeasurable. I know I can always count on You to provide what I need each and every day. And I am so very grateful. Amen.
This is an excerpt from 100 Days of Grace & Gratitude by Shanna Noel and Lisa Stilwell. If you are enjoying this series, consider purchasing a copy of this book to bless someone that could use daily words of encouragement. Shop all DaySpring Books and Devotionals.