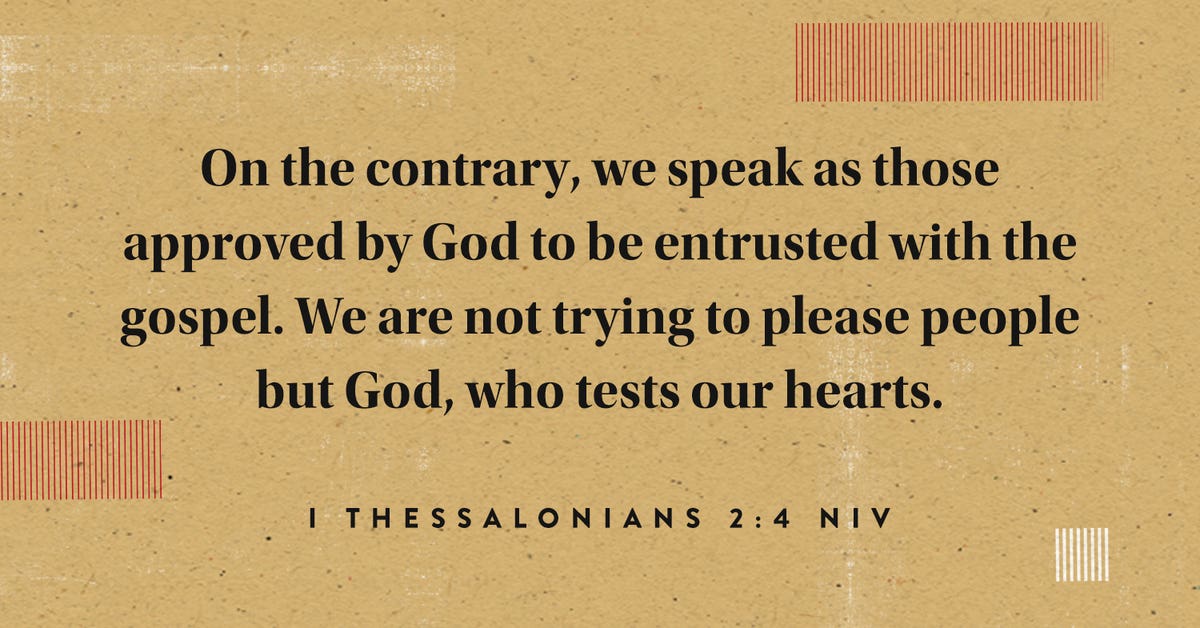 When you sing, you pray twice. —Johnny Cash
So, whether you eat or drink, or whatever you do, do all to the glory of God. —I Corinthians 10:31 ESV
Aside from salvation, what's the greatest gift you've ever received? It's a fun question to think about because it allows you to relive some of your favorite birthdays and Christmases. Maybe you found a skateboard under the tree one year. Maybe you got a car for your sweet sixteenth.
If you're feeling romantic, you might nominate your spouse as your best present. If you're a parent, you might put your kids at the top of the list.
All those things would certainly qualify as amazing blessings. However, none of them rise to the rank of the greatest gift (other than salvation) ever. For that, you need to turn to I Corinthians 12:4–7: "Now there are varieties of gifts, but the same Spirit; and there are varieties of service, but the same Lord; and there are varieties of activities, but it is the same God who empowers them all in everyone. To each is given the manifestation of the Spirit for the common good" (ESV).
When you put your faith in Christ, you receive a spiritual gift from the Holy Spirit. That gift unlocks your full potential to worship and serve God. It gives you direction in discovering His will for your life. It connects you to the body of Christ, the church.
Johnny Cash understood that his musical and performing abilities were part of his spiritual gift. Every time he put them to use, it felt like a prayer to him. Using his gift in a way that glorified God was, for him, a profound means of communication with his heavenly Father.
You may not have the same spiritual gift that Johnny Cash had, but you have the one the Holy Spirit intends for you. You also have the opportunity to use it as a prayer, as Johnny Cash did. For example, if the Holy Spirit has given you the gift of leadership, you might use it to organize a mentoring program in your church. And every step of the way, as you use your Spirit-given leadership skills, you can keep God foremost in your thoughts. You can pray before making big decisions to include Him in the process. You can offer all glory to Him. That's how you pray using your spiritual gift of leadership.
You can use similar strategies to turn other spiritual gifts into prayers, including teaching, hospitality, and evangelism.
You don't have to do it alone. Not only does the Holy Spirit give you your spiritual gift, but He also helps you turn it into a prayer. The apostle Paul tells us that "the Spirit helps us in our weakness. For we do not know what to pray for as we ought, but the Spirit himself intercedes for us with groanings too deep for words" (Romans 8:26 ESV). The Holy Spirit translates our efforts to pray into language that's acceptable to God.
With your spiritual gift, you can say to the Lord, "Accept my prayer as incense offered to You, and my upraised hands as an evening offering" (Psalm 141:2 NLT).
Heavenly Father, thank You for creating in me something to offer You as a prayer. Guide my motivations so that I seek no glory for myself in my prayer but instead direct all honor to You. Please accept my humble but heartfelt expression of love and worship. In Jesus' name. Amen.
This is an excerpt from Walking the Line: 90 Devotions of Truth and Hope Based on the Faith of Johnny Cash – a new devotional now available on DaySpring.com. Shop all books, journals, and devotions from DaySpring here.