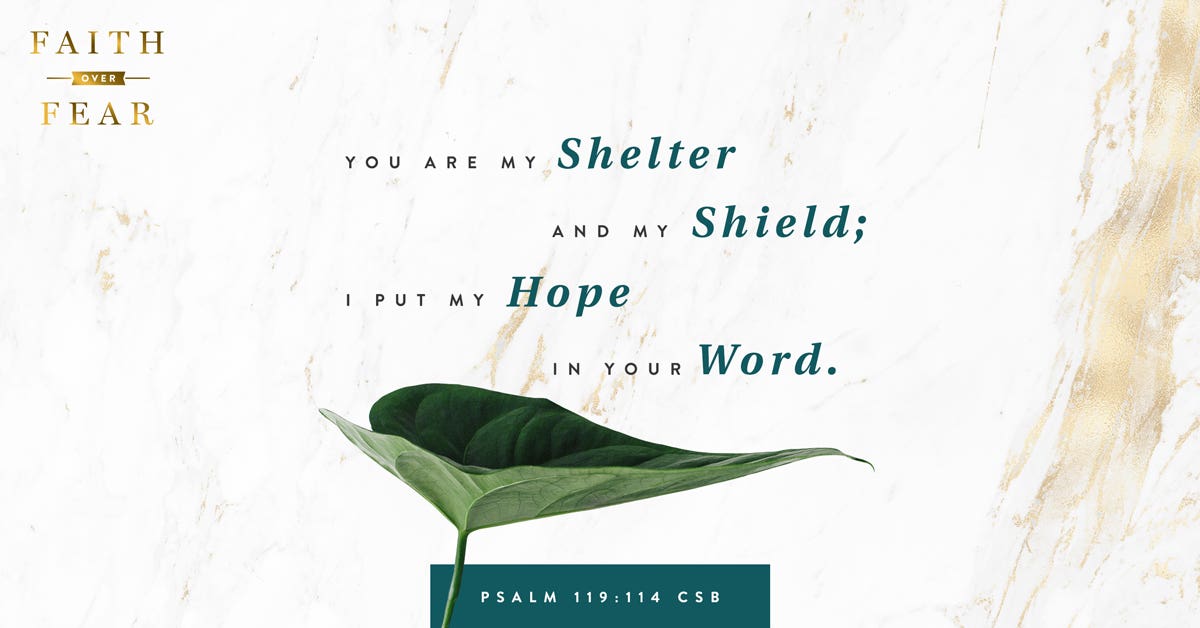 Having faith in God means not having to be in control. The ironic thing is, we aren't in control anyway! We may think we are, but in the grander scheme of things, God is over all. So we can either walk in delusion thinking we regulate the courses of our lives (and struggle with fear and doubt every time things don't turn out the way we planned), or we can walk in His truth and have peace knowing that whatever outcomes we face, they are in His good and perfect plan. We are right where He wants us to be. So whatever you are facing, rest in knowing you aren't' – and don't have to be – in control. Rest in knowing that Jesus is.
He said to His disciples, "Where is your faith?" They were fearful and amazined, asking one another, "Who then is this? He commands even the winds and the waves, and they obey Him!" (Luke 8:25)
"For I know what I have planned for you," says the Lord. "I have plans to prosper you and not to harm you. I have plans to give you a future filled with hope." (Jeremiah 29:11 NET)
The Lord is righteous in all His ways and faithful in all His acts. The Lord is near all who call out to Him, all who call out to Him with integrity. (Psalm 145: 17-18)
Many are the plans in a person's heart, but it is the Lord's purpose that prevails. (Proverbs 19:21 NIV)
Lord, it seems as though a day doesn't pass that I don't actually think I'm in control of my life. Please help me to do what I can and leave the results up to You. I want to stay out of Your way and have peace in knowing You are working out Your perfect will for me.
------------
This is an excerpt from 100 Days of Faith Over Fear by Lisa Stilwell. We are coming to the end of our Faith Over Fear series. If you have enjoyed this series, consider purchasing a copy of this new devotional book to continue diving deeper into the topic of Faith Over Fear, or shop all DaySpring Books and Devotionals here.