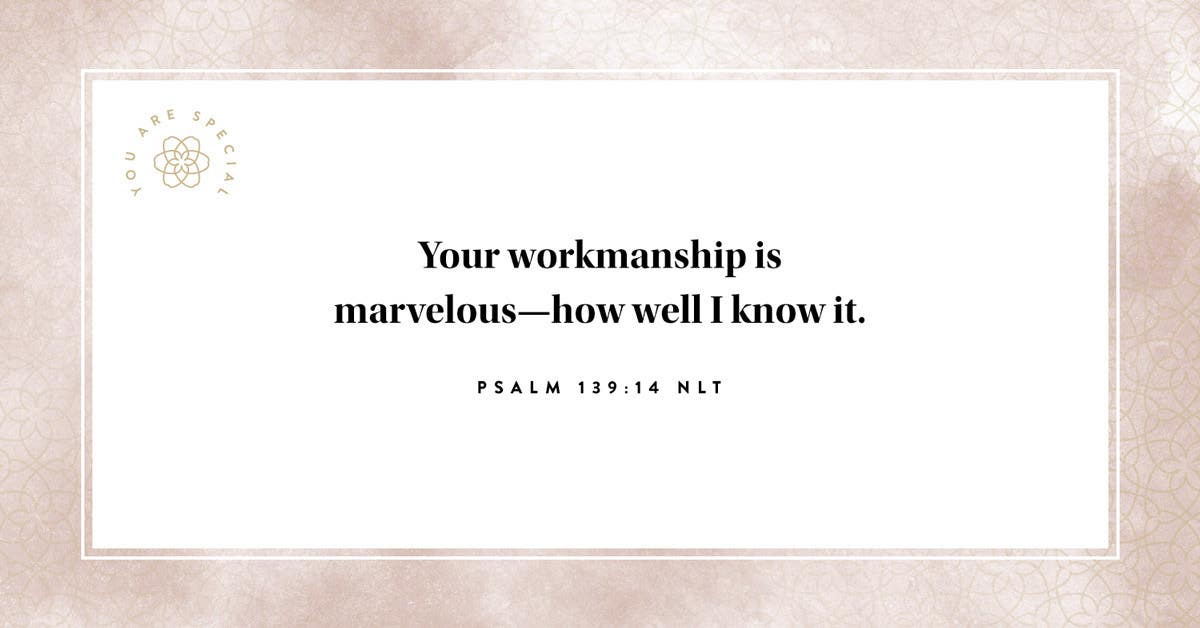 We are the clay, and you are the Potter. We all are formed by Your hand. Isaiah 64:8 NLT


One afternoon when my youngest daughter was in second grade, I waited at the bus stop to meet her and walk home together. Finally, the bus pulled up and off she stepped, crying, with tears flowing down her cheeks. I rushed up to find out what was the matter, and she held out her hand. There was a small and simple vase she had obviously made, and a piece had cracked off. She held out the broken piece in her other hand and started crying again. She was upset, not so much about the crack but because she had made the vase at school as a gift for me, and now her gift was broken. The love in her heart had flowed out of her hands to make something special to give, and now it wasn't as special, at least not to her. She wanted it to be perfect.


Looking back, I can't help but think of our Creator having formed each of us so special and unique—each with our own beautiful personalities and life stories. Yet, through the battlefields of this world, our hearts get broken, our bodies get bruised, and our souls crack into pieces. But when we seek God for healing and purpose, we are as glorious as ever. He takes the defects the world sees and transforms them into beautiful masterpieces for His glory. He softens our hearts and keeps molding and shaping us into a lasting treasure He calls His own. Nothing of our lives is wasted— no one is too far gone. We are continually being formed by His hand.


When my daughter and I got home, I proudly set the vase on my desk and smiled. To me, it was perfect, just the way it was. It was a daily reminder that, no matter how broken we are by human standards, we are a magnificent creation by God's.


Lord, thank You for accepting me as I am, brokenness and all. Thank You for Your healing touches on my life, and for transforming what's been broken in the past into a new creation of Your love. In Your grace and love I pray. Amen.


Lisa Stilwell
God's Truth for Troubled Times


Looking for more inspiration? You can find more resources for hope and encouragement, such as products to help you grow in your faith or resources in our article library on DaySpring.com.