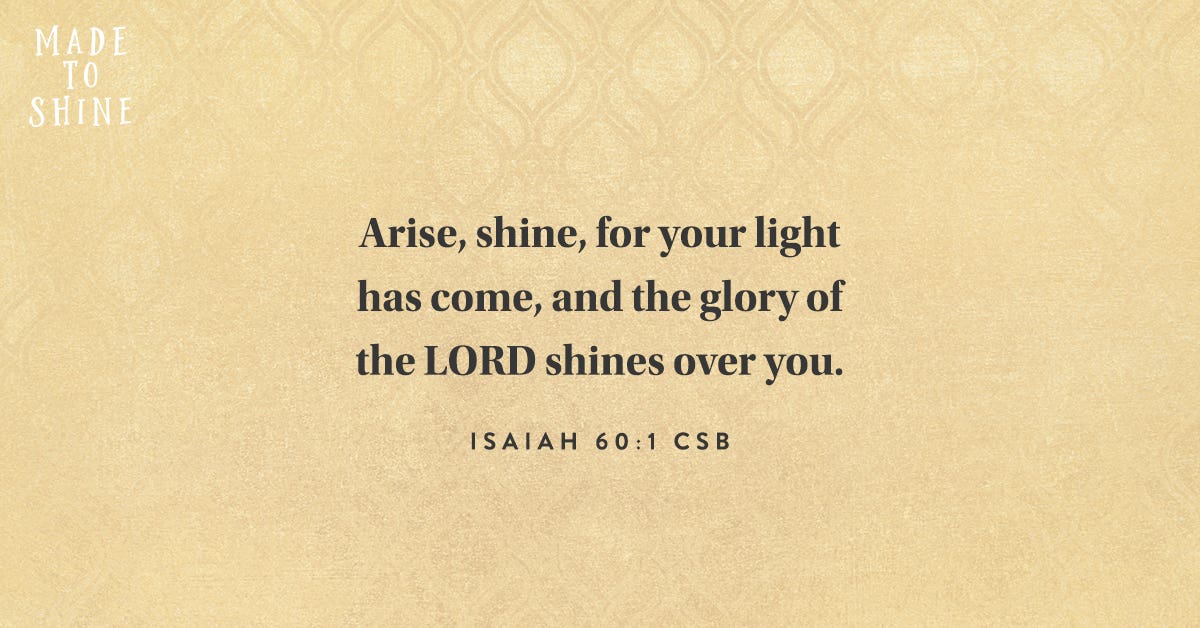 Have you ever begged God for something specific only to see Him give it to someone else? It's even worse when you have to continually see the other person enjoying their blessing right in front of your face. Talk about a dagger through the heart!
Hannah of the Bible felt exactly this way as she pleaded with God to give her a baby. Yet year after year her womb remained closed by the Lord and she watched her husband's other wife give birth to multiple children. Adding insult to injury, the Bible also says that the other wife kept "provoking her to irritate her" to the point that Hannah refused to eat.
Then finally, Hannah prayed through her bitter tears and the Lord answered her with a son. She named him Samuel because she said, "I requested him of the Lord." The birth of Samuel prompted her to sing this song:
I'm walking on air. I'm laughing at my rivals. I'm dancing my salvation (I Samuel 2:1 The Message).
But the truly interesting fact about this story is that Hannah didn't keep Samuel for her own. In fact, the word requested in Samuel's name means "to borrow." Hannah knew that Samuel ultimately belonged to the Lord and she would only be borrowing him for a short time. Yet how wonderful it felt to have the desires of her heart met by the only One who could give her what she requested of Him!
If you are in the hard season of waiting, take heart and keep praying. He hears you. However, when the Lord gives you what you have asked of Him, sing your song. The wise woman knows that her blessing ultimately belongs to Him, even as she is walking on air!
Lord, You are our true reason for walking on air. Thank You for hearing our prayers.
This is an excerpt from Made to Shine by April Rodgers – a devotional book released by DaySpring publishing. Learn more about this book, or shop other books & devotionals from DaySpring.