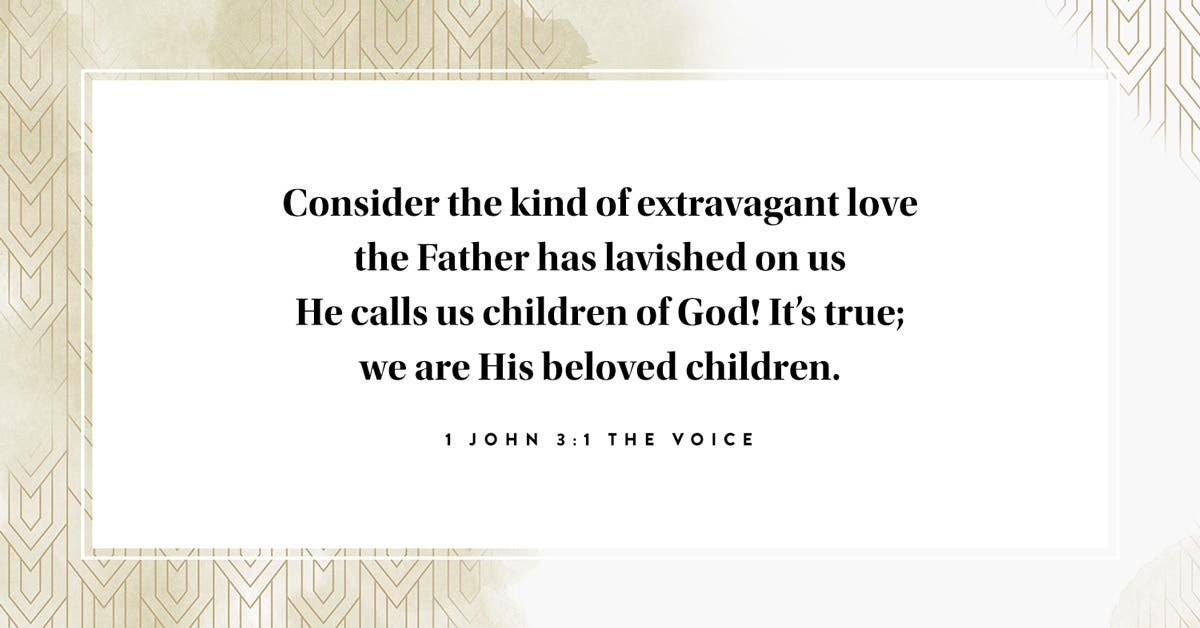 You are created in the image of God, the much-beloved daughter of the King of heaven. And at the same time, you are the Bride of Christ, His Son, called to rule and reign with Him now and in eternity. (The Bible often compares the relationship between God and His people to a love story or a romance. Those who believe in Jesus are collectively described as His "Bride.") So every way you look at it, you're true royalty! You are chosen. You are loved and cherished. The King delights in your beauty. Don't ever forget it. Let this powerful truth fill your heart with confidence and joy today—and with a deep, deep love for the One who first loved you and gave Himself for you.
He has rescued us from the kingdom of darkness and transferred us into the Kingdom of His dear Son. Colossians 1:13 NLT
Now listen, daughter, don't miss a word: forget your country, put your home behind you. Be here—the King is wild for you. Since He's your Lord, adore Him. Psalm 45:10–11 THE MESSAGE
He forgives your sins—every one. He heals your diseases—every one. He redeems you from hell—saves your life! He crowns you with love and mercy—a paradise crown. He wraps you in goodness—beauty eternal. He renews your youth—you're always young in His presence. Psalm 103:3–5 THE MESSAGE
Consider the kind of extravagant love the Father has lavished on us— He calls us children of God! It's true; we are His beloved children. I John 3:1 VOICE
This is an excerpt from 100 Days of Hope & Encouragement – a devotional journal now available on DaySpring.com. Shop all books, journals, and devotions from DaySpring here.