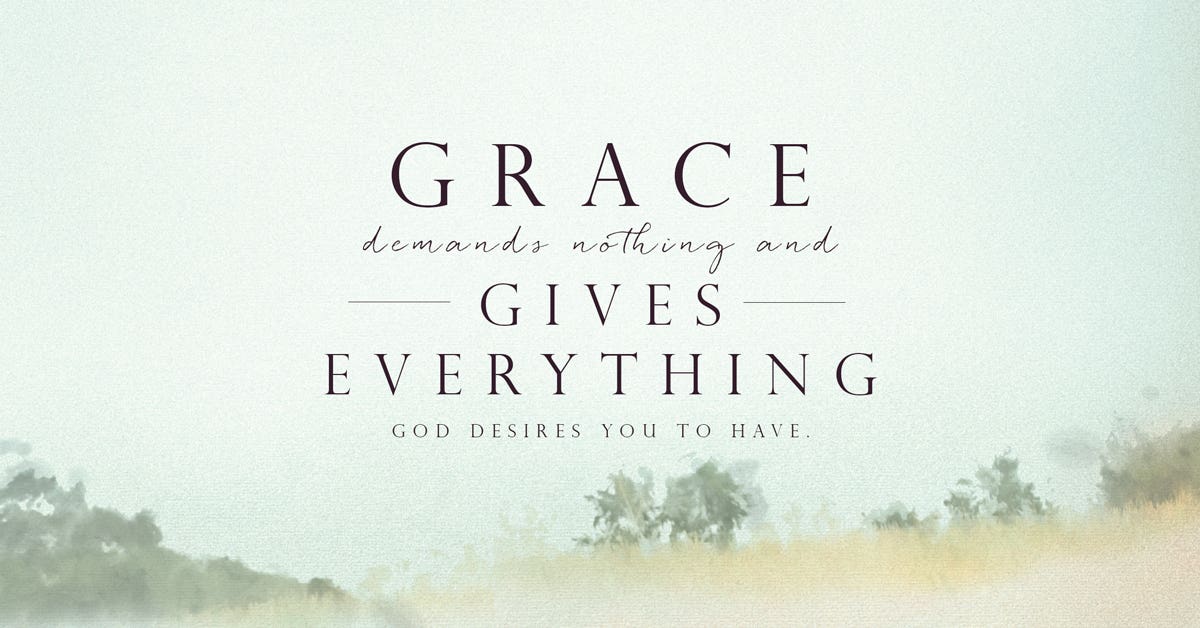 But God, Who is rich in mercy, because of His great love with which He loved us, even when we were dead in trespasses, made us alive together with Christ (by grace you have been saved). . .that in the ages to come He might show the exceeding riches of His grace in His kindness toward us in Christ Jesus. For by grace you have been saved through faith, and that not of yourselves; it is the gift of God. EPHESIANS 2:4–8 NKJV
Grace makes it possible for today to be your best day. Grace demands nothing and gives everything God desires you to have. Through grace, God has pulled out all the stops, and poured His abundant favor upon you in Jesus Christ. Grace points you to Jesus and says, "All that is His is freely yours. All mercy, all blessings, all strength, all righteousness, all kindness is yours today in Jesus Christ."
Grace means that you do not need to earn something that you have already been given.
God extends grace to you today, as His child, as He did when you were a sinner. Nothing that you have done as a believer in Christ has earned you more grace.
Grace is the absolute free expression of God's loving heart. The motivation of grace is to bountifully bless you.
Grace demands nothing and gives everything God desires you to have.
-----------
This is an excerpt from Because of Jesus by Roy Lessin. Shop our books to read more devotions just like this one.