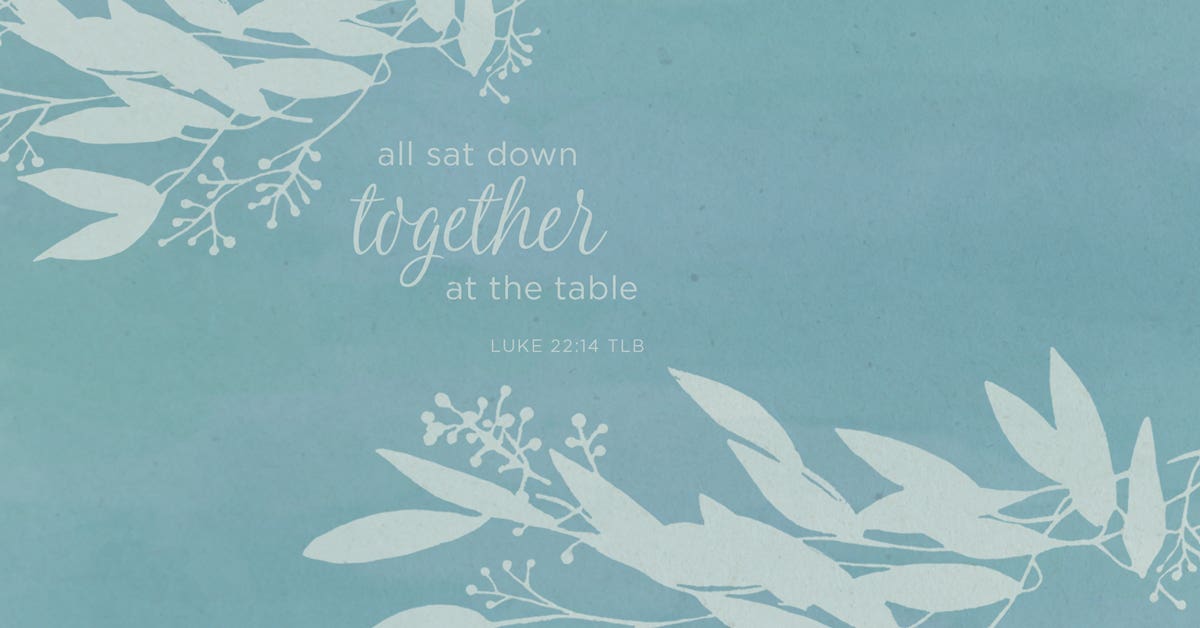 The table . . . it's basically four legs with a slab of glass or wood on top. But buying one requires thought. Square, rectangle, or round—there's not much creativity in geometry there. Chairs with arms or no arms? Chairs with cloth or wood? In our house with little ones, it's always safest to go with wood, without decorative scrolls for the back. Mac and cheese will surely find its way to those crevices.
The most herculean task is when we have to convince the family to leave the screens and sit at said table for a meal. Sometimes I'm tempted to forget it and just turn the dining room into an office. But after more than three decades of marriage and almost as many years raising a family, I can tell you one thing I have learned: the table is the most precious piece of furniture you will ever own.
The table hears it all. The heated arguments and celebrated announcements. The table remains steadfast and silent at the telling of the most heart wrenching story, and she releases no squeal of delight at the most exciting news shared. The table simply stands, waiting for you to gather around and share life. For the sweetest moments in life happen there.
When the hour came, He reclined at the table, and the apostles with Him.
LUKE 22:14 CSB
This is an excerpt from our 365-day A Moment to Breathe Devotional Journal.