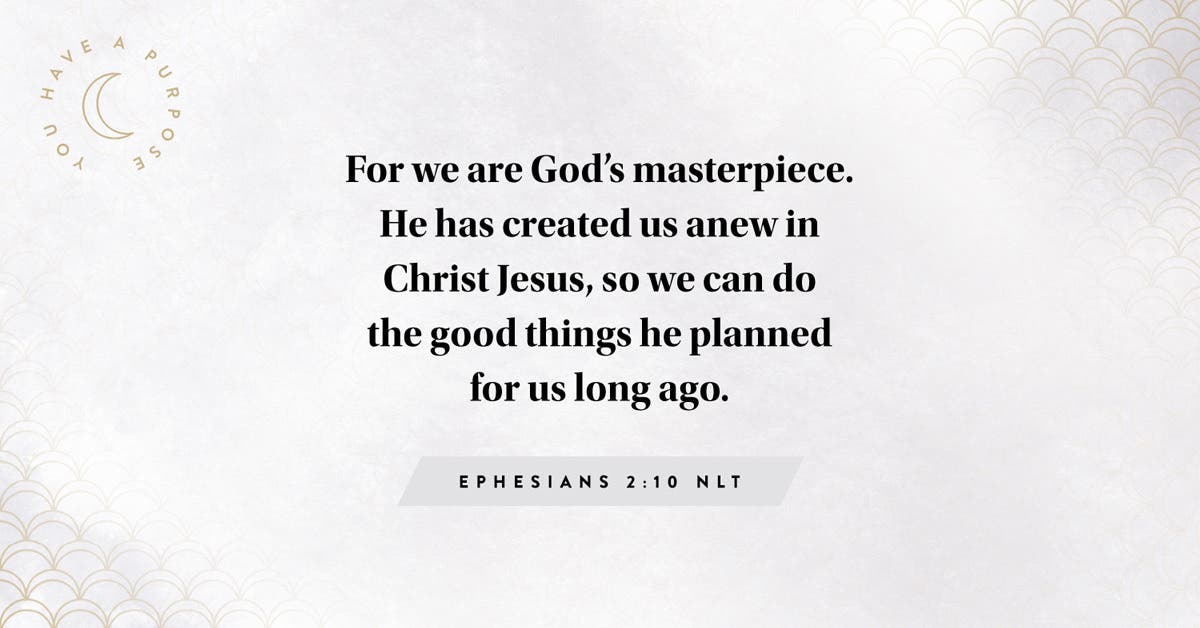 For we are Christ's workmanship, created in Christ Jesus, to do good works, which He prepared in advance for us to do. (Ephesians 2:10)


We've looked at the first three purpose clues found in the phrases "workmanship," "good works," and "in advance." The final purpose clue from this Scripture is the word "do." Just as a tire isn't made for the purpose of sitting on a shelf, you're not here to sit on the sidelines of life either. Everything God designs and births has an intentional purpose and a specific assignment that grows and expands over time. Purpose is not an intellectual exercise; it's a contact sport. We're supposed to engage with uncertainty, fear, and challenges. That's where we find out what God has pre-deposited inside of us. And what a spectacular discovery it is! But first it will be intimidating. Stepping into a bigger vision for your life is supposed to be daunting. That's because your calling and vision are bigger than you, which is also why you need God's guidance and grace to see them through. God can't bless actions we never take.


What is something you can do to have a greater impact on others right now? Be specific. What fears do you have? How are your fears a distraction?


Lord, help me to realize and remember that I'm already more than enough to impact where I am right now. Order my footsteps as I recall that I am prebuilt to do good works every day and in every way.