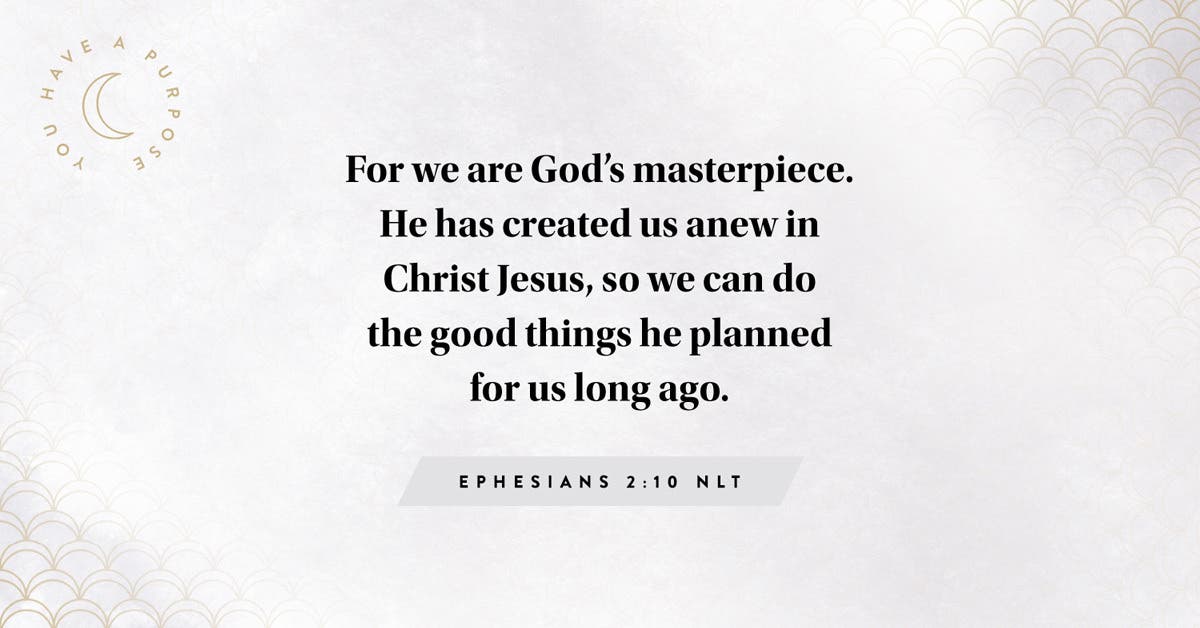 For we are Christ's workmanship, created in Christ Jesus, to do good works, which He prepared in advance for us to do. (Ephesians 2:10)


Purpose is such a powerful force. Discovering one's purpose is more about realignment than it is about achievement or attainment of something new. In the last two entries, we explored the purpose clues found in the phrases "workmanship" and "good works" from the passage above. Our next purpose clue is "in advance." So often we're looking outside ourselves for clues about who we're supposed to be or who we could be. This is a flawed start to purpose discovery. We are Christ's workmanship, created in His image and for His purpose. Our identity is found in our premade design. It's not about passion—what we choose to do. It's about permission—surrendering to what we were born to do. You've already been prepared in advance for destiny. You have everything you need. Sure, we all need refinement and stewardship, but God's unique blueprint for your life was pre-deposited in you before you were born, and when we allow Christ into our lives, that decision supernaturally activates it.


Take a moment and think about how you've always enjoyed helping others. It doesn't have to be a major event. What stirs your heart? What everyday impact do you want to have on others? How has God prebuilt you to elevate others?


Lord, I'm so grateful that nothing in my life takes You by surprise. Thank You for equipping me in advance to be a catalyst for impact. Give me Your eyes to see the specific qualities and gifts You've already given me to fulfill my life's mission. I'm ready. AMEN.