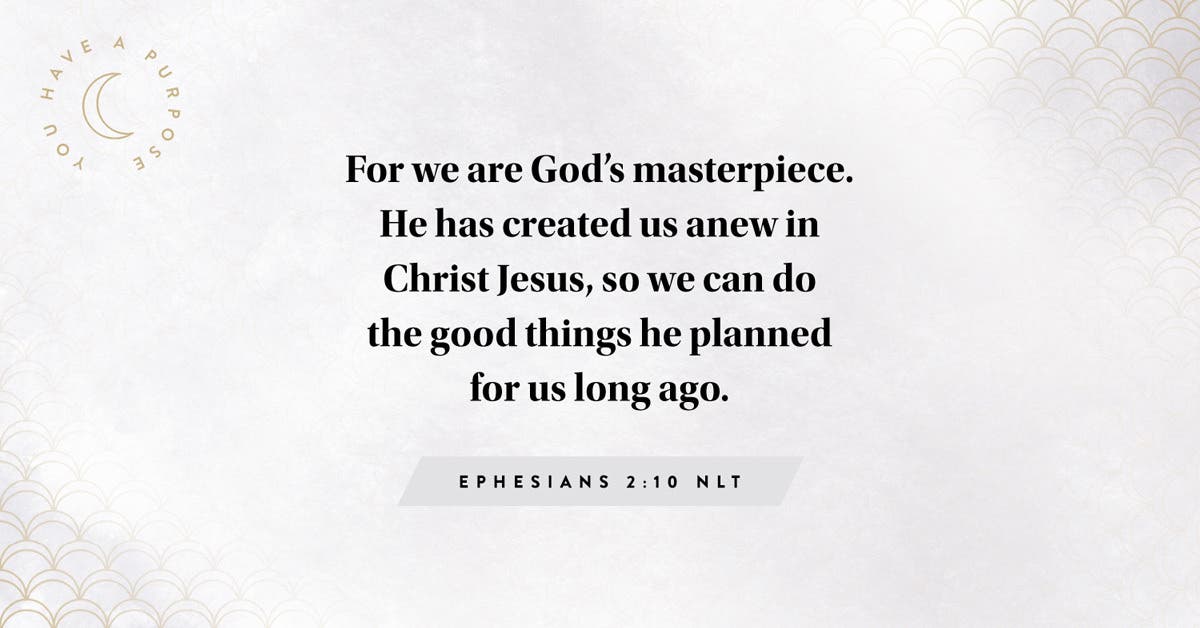 For we are Christ's workmanship, created in Christ Jesus, to do good works, which He prepared in advance for us to do. (Ephesians 2:10)


As we continue to break down the four key parts in the Scripture above (workmanship, good works, advance, and do), remember that we're delving into the topic of purpose. Each word is a purpose clue. The next part is the phrase "good works." So often we miss the pathway into a higher purpose because we're either looking for something impressive (worthy of praise) or something perfect. We don't want to be a disappointment to God, and we don't want to get it wrong. Here's the thing: being able to figure out exactly what God wants you to do, where, when, and how, is really an impossible standard. So let's take the pressure off clarity and shift into something better, which is courage. The passage above is filled with permission. You're already created to do good works. Just start there. Start with something—anything—that will help people. Eventually you'll find patterns and clues to guide you into a more focused direction. Whenever you operate with the mission of helping others, know that heaven is with you, covering you, and opening more doors for you.


How do you want to help people? What is something simple you can commit to do today?


Lord, thank You for reminding me that everything You do has unlimited purpose. Any moment You are present is an incredible gift. Fill me with Your heart and mind. Guide my choices, make me a light, and remind me that good works are in my spiritual DNA.