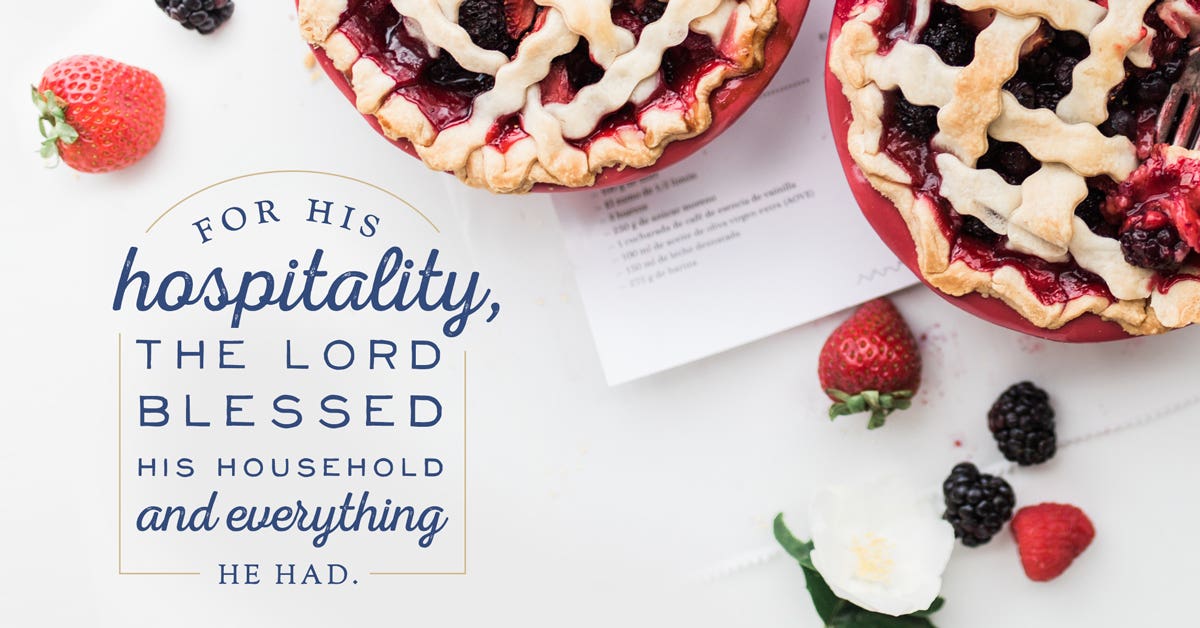 And whoever gives to one of these little ones...even a cup of cold water because he is My disciple, surely I declare to you, he shall not lose his reward.
Matthew 10:42 AMP
Anyone who has experienced Southern hospitality knows what it is to receive a warm, sweet welcome with a generous helping of good food! The Israelites said much in praise of hospitality and believed that to offer food, drink, and lodging to someone would bring a blessing upon their own home, as is the case with the house of Obed-Edom, where David lodged the ark for a time (II Samuel 6:11). For his hospitality, the Lord blessed Obed-Edom's household and everything he had, including his family, land, and livestock. He prospered in every way a person can prosper.
To help others in time of need can also bring the blessings of success, protection, and happiness to the one who blesses. Jesus said that to offer a disciple of Christ even a cup of cold water, which even the poorest among us can afford to give, would also be rewarded.
FAITH CHECK
The very least any of us can do to help others is to offer a cup of cold water to someone who thirsts, and the most we can do to help others is limitless, according to the abundance of the heart.
-----------
This is an excerpt from Sweet Tea for the Soul. Shop our books to read more down-home devotions just like this one.