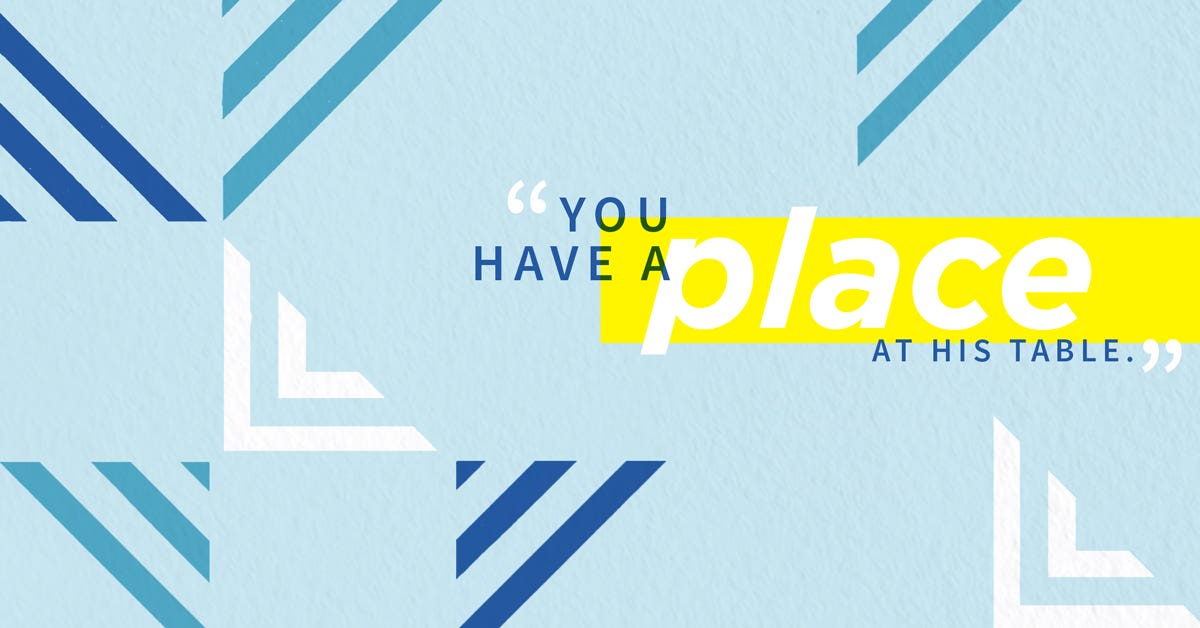 When you attend a dinner party, chances are you're sitting among people who belong to your social circle. Perhaps you've known one another for years and share many of the same memories. Or you're joined by a mutual interest in gourmet cooking or parasailing. Or the group belongs to the same organization or church.
Scripture frequently uses the image of a banquet table to tell us about God's family. We might be surprised, however, at the extent of His guest list! We might be astonished to recognize the former addict and convicted criminal sitting across the table from us. It's hard for us to fathom why the person who we believe willfully and maliciously causes so much havoc in our lives is placed next to us. We bristle as we scan faces so not like ours all around our heavenly Father's banquet table. What do we have in common with these people? Nothing short of God's great love for all of His children.
Through His Son Jesus, you are invited. By faith in Him, you have a place at His table. Come and eat!
He brought me to his banquet hall and raised the banner of love over me.
Song of Solomon 2:4 GNT
This was an excerpt from Shouts of Joy–a book designed to remind you of the goodness of your heavenly Father.