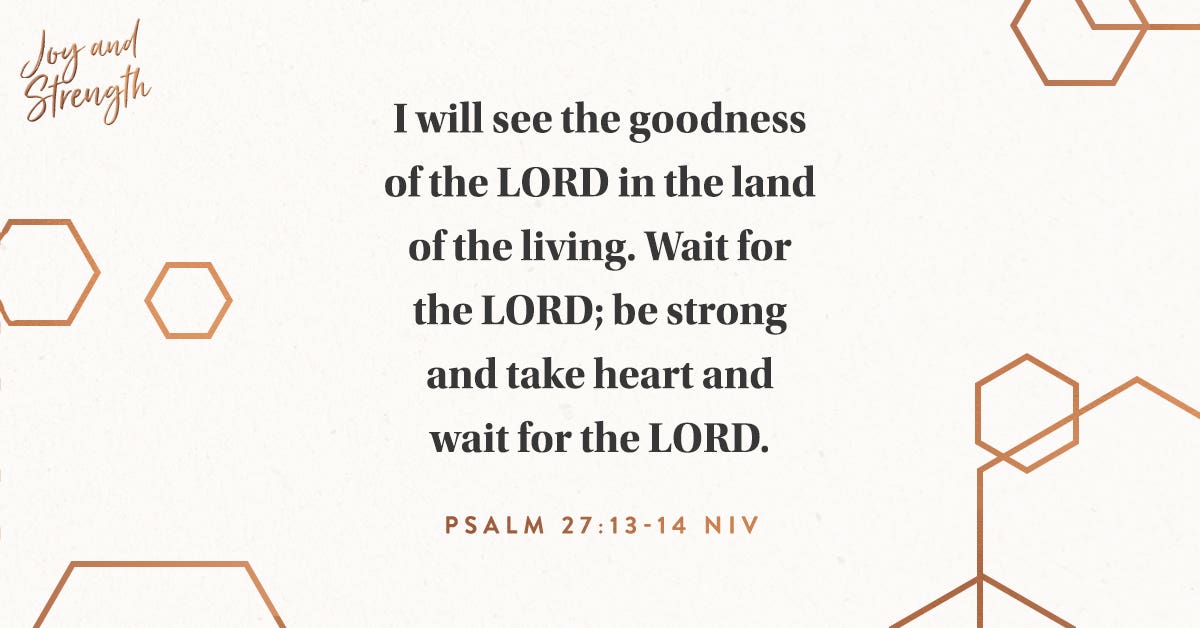 Recent studies have declared millennials, especially women, the most anxious generation of all. But it's not just millennials. Surveys by the American Psychiatric Association reveal that our national anxiety is increasing, from baby boomers to the teenagers of Generation Z. Today's sixteen-year-olds now have the anxiety levels of fifty-year-olds in the past. Which means we are no longer a people who anticipate but a people riddled with worry.
I'm not an anxious person by nature, but my heart goes out to the many friends I know and meet who do consistently struggle with it. When I am feeling anxious, nothing soothes me as much as the balm of God's own words. So instead of trying to comfort you with my own reassurances, do you mind if I share a few of God's promises that calm my heart and mind?
I wait for the LORD, my whole being waits,
and in His words I put my hope. (Psalm 130:5 ESV )
We are pressed on every side by troubles,
but we are not crushed. We are perplexed,
but not driven to despair. We are hunted down,
but never abandoned by God. We get knocked down,
but we are not destroyed. (II CORINTHIANS 4:8-9 NLT)
As for me, I watch in hope for the LORD, I wait for God my Savior;
my God will hear me. Do not gloat over me, my enemy!
Though I have fallen, I will rise. Though I sit in darkness,
the LORD will be my light. (MICAH 7:7-8 ESV)
You are very, very loved.
I remain confident of this: I will see the goodness of the LORD in the land of the living. Wait for the LORD; be strong and take heart and wait for the LORD. (Psalm 27:13-14 CSB)
Whatever you're going through today, my sisters, I'd like to pray for you as we close out our time together: In the name of Jesus, may you find deep blessing and assurance in the knowledge that He conquered the powers of darkness and dread so you wouldn't have to. I pray for His strength, and joy, and abiding peace over you as you live for Him. And may He, the God of hope, "fill you with all joy and peace as you trust in Him, so that you may overflow with hope by the power of the Holy Spirit" (Romans 15:13).
This is an excerpt from 100 Days of Joy and Strength by Candace Cameron Bure – a devotional book released by DaySpring publishing. Learn more about this book, or shop other books & devotionals from DaySpring.