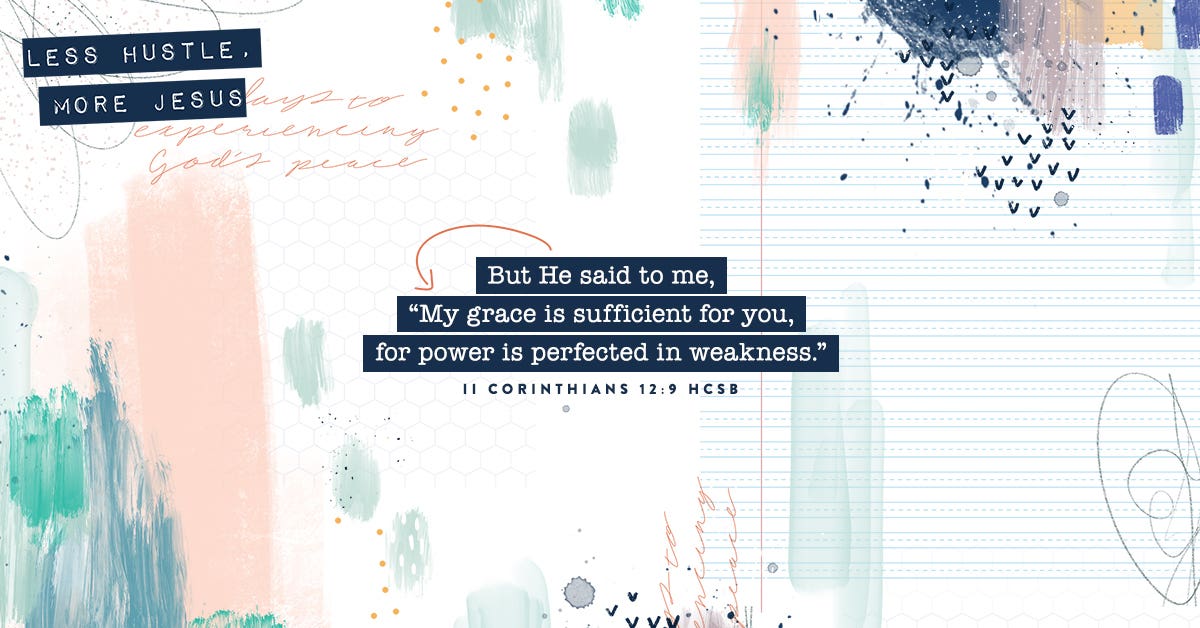 When it comes to self-care, you've probably heard some version of "No one can pour from an empty cup." And yet the world would have you believe that you can and somehow should! Less sleep, more caffeine, more gadgets to create more time, more stuff packed into fewer hours – "You've got this," right? Well, guess what? You don't have to get this! Not by pushing yourself past your healthy, God-given boundaries. You don't have to get this because He's got this. When you reach the point of burnout, why not confess that soul-draining self-sufficiency? Just surrender. Lay it all out and ask the Lord how you should simplify – what to let go of and what to hold onto. Make time to care for one of His most precious creations: you.
It is not that we are competent in ourselves to consider anything as coming from ourselves, but our competence is from God. (II Corinthians 3:5 HCSB)
But He said to me, "My grace is sufficient for you, for power is perfected in weakness." (II Corinthians 12:9 HCSB)
As often as possible Jesus withdrew to out-of-the-way places for prayer. (Luke 5:16 MSG)
He is our God. We are the people He watches over, the flock under His care. (Psalm 95:7 NLT)
Lord, I know I can't do it all, and I'm sorry for the times when I try. Help me to honor You by taking care of me.
This is an excerpt from Less Hustle, More Jesus by Shanna Noel. If you are enjoying this series, consider purchasing a copy of this book to bless someone that could use daily words of encouragement to rest in God's peace. Shop all DaySpring Books and Devotionals.