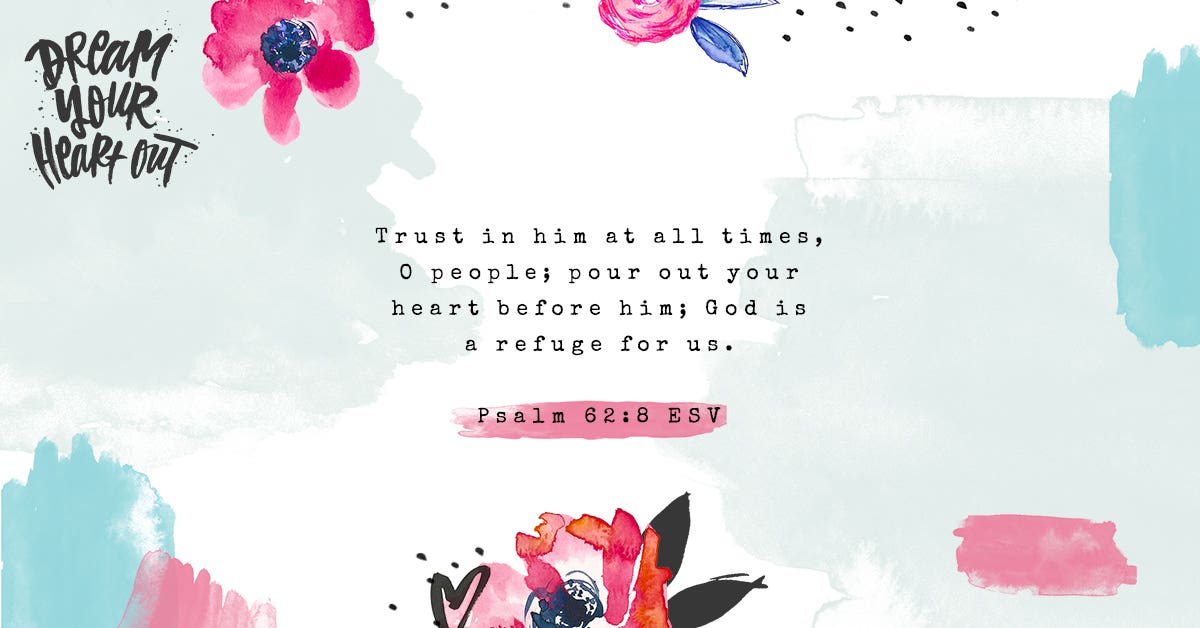 You know that quote, "When one door closes, another one opens"? It's supposed to bring us hope in a time of disappointment. To give us hope that just because what we wanted didn't happen, there will still be something new to come our way. It's a good reminder. But sometimes it's also good to just feel the disappointment for a little bit. Because if you've worked really hard for something and it doesn't happen, that hurts. God has the best plan for your life, but that doesn't mean that it's not hard when your plan and His don't align. So it's okay to take a deep breath and just feel the disappointment over having to let go of something you wanted. Feel what you need to feel. Give yourself time. And then, when the hurt starts to subside, allow yourself to get excited about a fresh start.
Let us hold fast the confession of our hope without wavering, for he who promised is faithful. (Hebrews 10:23 ESV)
O Lord, You alone are my hope; I've trusted You from childhood. (Psalm 71:5 TLB)
Blessed is he whose help is the God of Jacob, whose hope is in the LORD his God. (Psalm 146:5 ESV)
Prayer:
When I feel disappointed, Jesus, give me hope for the future You have in store for me. I know that You will meet me here.
This is an excerpt from 100 Days to Dream Your Heart Out by Katy Fults - a devotional book released by DaySpring publishing. Learn more about this book, or shop other books & devotionals from DaySpring.