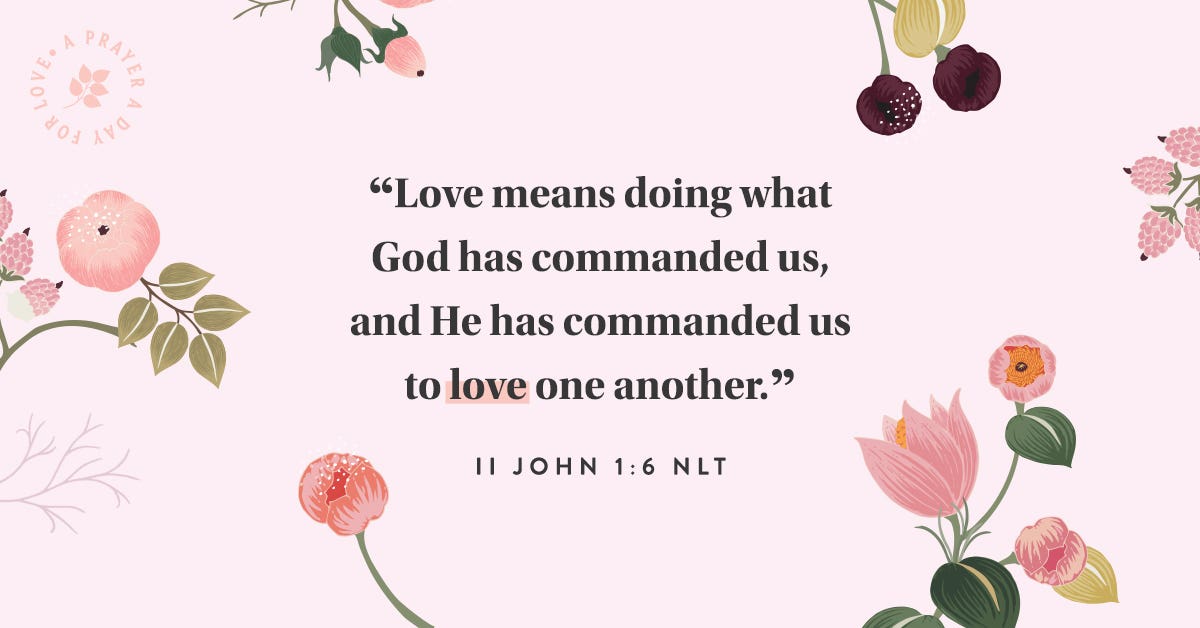 As God's ministers, we commend ourselves in everything: by great endurance, by afflictions, by hardships… by purity, by knowledge, by patience, by kindness… by sincere love. (II Corinthians 6:4-6 CSB)
Father, this verse reminds me of the song "They Will Know We Are Christians by Our Love." Allowing Your Spirit to do the unexplainable sustaining me through great hardship, by sincerely loving others, especially the unlovable, all bring attention to You and the Christian faith. Help me to remember this. Fill me with Your love overflowing so that I can share it with others to the point of standing out for Your glory.
Amen.
This is an excerpt from A Prayer a Day for Hope and Encouragement from DaySpring. If you are enjoying this series, you can purchase the book to experience 365 days of prayers and Scripture for hope and encouragement.