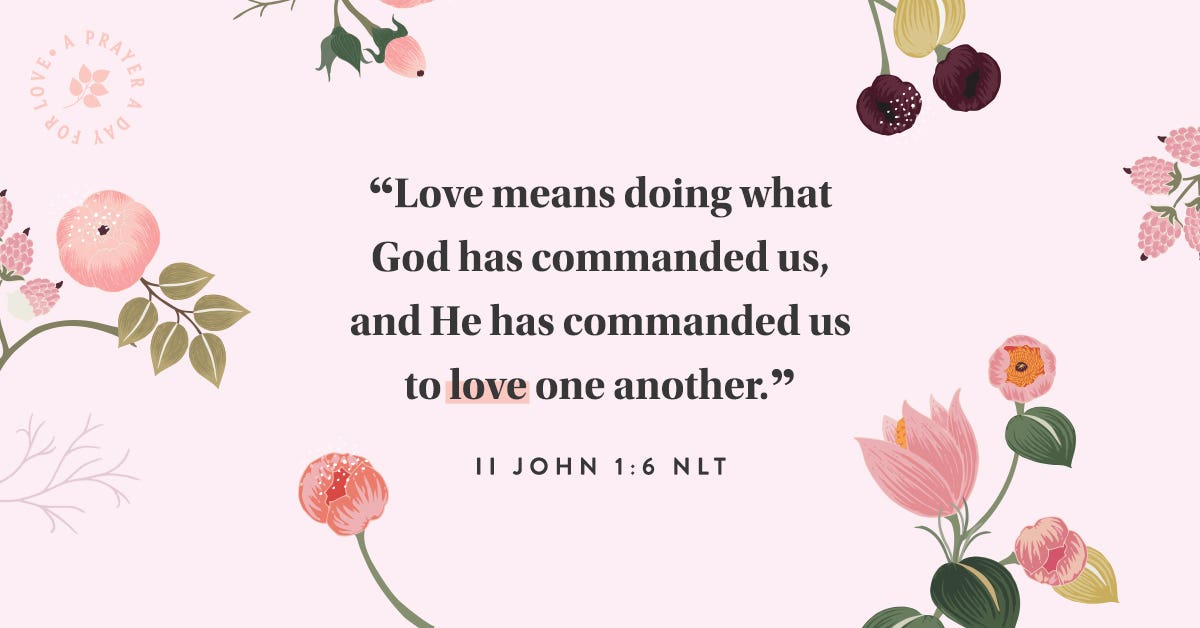 But the Spirit produces love, joy, peace, patience, kindness, goodness, faithfulness, gentleness, and self-control. (Galatians 5:22-23 GNT)
Lord, it is obvious I cannot love on my own – it comes from You and the power of Your Spirit within me. So if I want more love, I simply need more of You. Please hear me now and fill my thoughts with Your truth. Help me to share Your love from the overflow of Your presence. I want to exude all the fruit of the Spirit, but love is where it begins, so I begin this day with You. I love You, Jesus.
Amen.
This is an excerpt from A Prayer a Day for Hope and Encouragement from DaySpring. If you are enjoying this series, you can purchase the book to experience 365 days of prayers and Scripture for hope and encouragement.