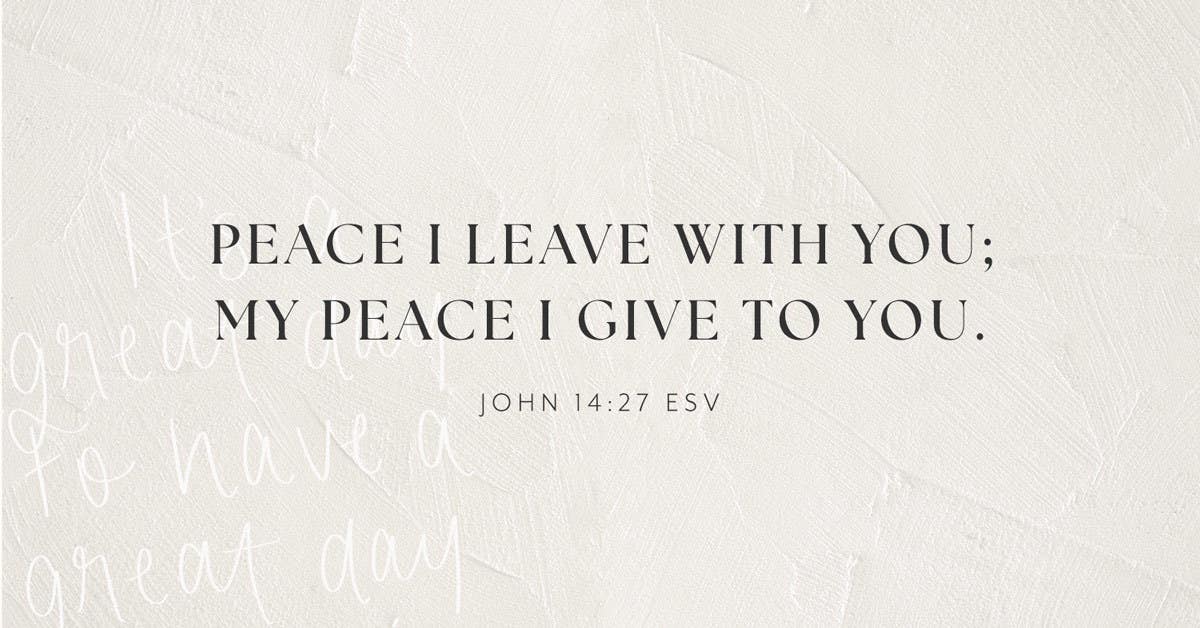 Peace I leave with you; my peace I give to you. Not as the world gives do I give to you. Let not your hearts be troubled, neither let them be afraid. JOHN 14:27
All of us have days when nothing seems to go right. Wouldn't it be nice to just jet off to a beach during these times? Sadly, for most of us this isn't a reality, but we can develop our own coping mechanisms to find rest, solace, peace.
In today's Scripture reading, Jesus tells His disciples that true peace comes from Him. This is such a good reminder. While we can find temporary peace in earthly things, situations, and places, Jesus offers us lasting peace.
It's good for us to have a plan for the next time we feel anxiety creeping in. One of the things I do in these moments is play Christian music on my radio or home device. Some people love new worship songs, while others find peace in hymns. Singing these words can remind us that God is here for us, and that we can release our problems to Him.
Another way to bring calm to your day is to repeat and memorize a passage of Scripture. One of my favorite verses to call upon when I'm having a rough day is Jeremiah 29:11: "For I know the plans I have for you, declares the LORORDD, plans for welfare and not for evil, to give you a future and a hope." Scripture can remind us that God has a plan for us, and that we can trust Him to love and care for us.
GO FOR IT!
Do you have a favorite verse of Scripture that helps bring you peace? It's good to begin thinking about what can calm you before hard times come. Whether it's turning on Christian music or remembering a Bible verse, God wants to show you that He can bring a peace that lasts.
This is an excerpt from Go For It: Boldly Live the Life God Created For You by Melissa Horvath – a new devotional journal now available for pre-order on DaySpring.com. Shop all books, journals, and devotions from DaySpring here.