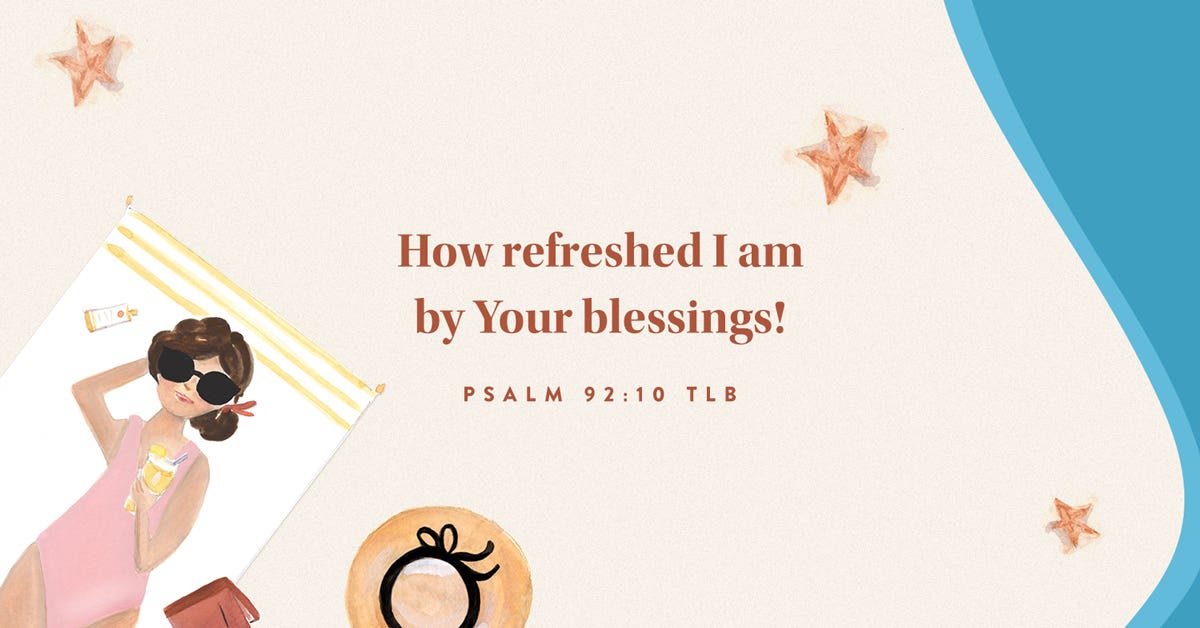 God is a safe place to hide, ready to help when we need Him. PSALM 46:1 THE MESSAGE
Did you have a "safe" place to hide as a child, where it was quiet, where you could be alone, and no one could find you? God is our grown-up hiding place. A quiet refuge where stresses and fear can't find us, and peace is never far away. We run to Him, lay all our struggles, questions, and doubts at His feet, and peace comes soon after with a big, spiritual hug. In Him we breathe a little easier, get the rest we need, and gain the strength to go on.
We'd be wise to cultivate the habit of running to our hiding place when we feel afraid, overwhelmed, or tired. We'll likely end up spending a lot of time there, and we'll end up strengthening a lot of our weaknesses. God knows us intimately, so I imagine running to Him looks different for each of us. Long walks on the beach or hiking trail. Driving with praise and worship turned up. The first cup of coffee in the morning before the house wakes up. It doesn't matter what our grown-up, earthly "hiding place" looks like, if it encourages us to dwell in the secret place of the Most High, it's an invaluable place to hang out.
What a gift it is to feel safe in this wild world. God wants us to be so sure of His presence that we make everyone around us sure of it too. He hopes our lives are so saturated with His love that love is the only thing that pours out of us—even when we're pressed for time, pushed to our limit, or pierced by the pain of suffering. Running to Him is the only way we keep from running on empty.
Father, being with You restores every part of me for what I've been created to do. I want to learn Your character by spending time at Your side.
This is an excerpt from The Beach is Calling: 90 Devotions for Rest & Relaxation – a devotional now available on DaySpring.com. Shop all books, journals, and devotions from DaySpring here.