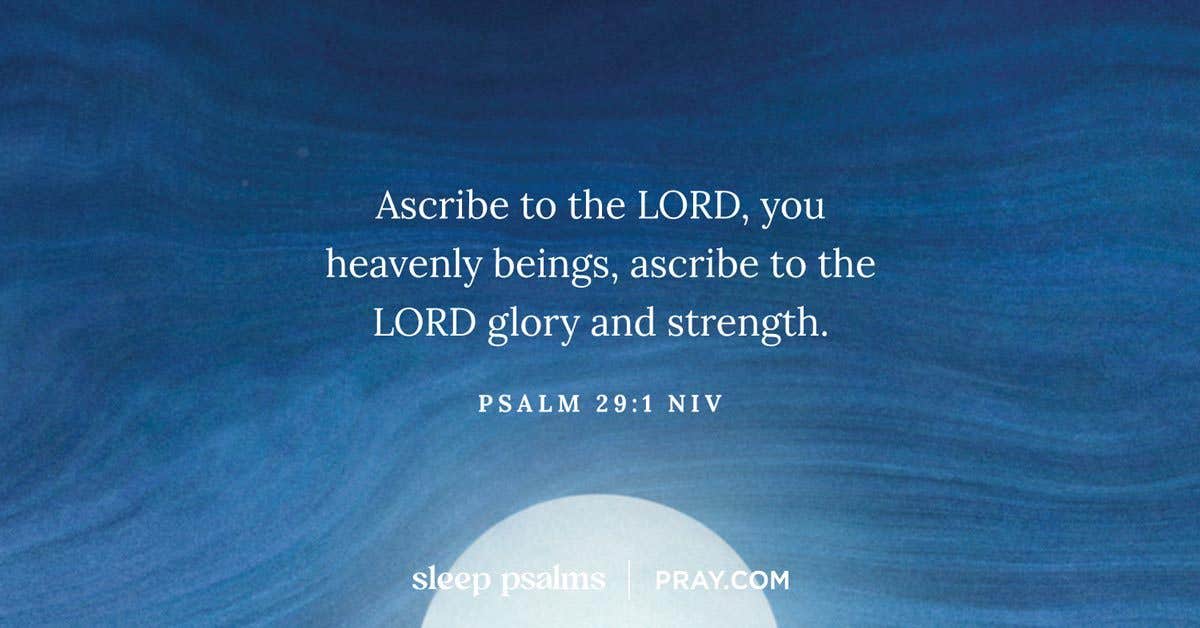 God tells us repeatedly throughout His Word not to be afraid of those who persecute us or who repay our good deeds with hurtful or careless ones. He makes it clear that He will vindicate us, defend us, and uphold us with His strength. We can't always see Him at work on our behalf, but we can trust that He is. Because of this, we can sur­render to Him our thanksgiving and praise, knowing that the victory is already ours. We can rest in His very words, "He takes pleasure in His servant's well-being" (Psalm 35:27 CSB)-that is His desire for us.
As you end the day and turn your mind and thoughts onto God, it's okay to vent about all that troubles you, just as King David did. As you unburden your heart, you can then turn your thoughts to praise.
Oppose my opponents, LORD;
fight those who fight me.
Take Your shields – large and small –
and come to my aid.
Draw near and javelin against my pursuers,
and assure me, "I am your deliverance."...
Then I will rejoice in the LORD;
I will delight in His deliverance.
All my bones will say,
"LORD, who is like You,
rescuing the poor from one too strong for him,
the poor or the needy from one who robs him?"
Malicious witnesses come forward;
They repay me evil for good,
making me desolate.
Yet when they were sick,
my clothing was sackcloth;
I humbled myself with fasting,
and my prayer was genuine...
But when I stumbled, they gathered in glee;
they gathered up against me...
Wake up and rise to my defense,
to my cause, my God and my Lord!
Vindicate me, LORD my God,
in keeping with Your righteousness,
and do not let them rejoice over me...
Let those who want my vindication
shout for joy and be glad;
let them continually say,
"The LORD be exalted.
He takes pleasure in His servant's well-being."
And my tongue will proclaim Your righteousness,
Your praise all day long.
PSALM 35:1-3, 9-13, 15, 23-24, 27-28 CSB
ADORATION: God says we will be persecuted in this world, but the Lord will defend us and uphold us. He will fight our battles and give us victory if we surrender to Him. So, tonight, open your heart to His strength and justice imparted to you.
CONFESSION: Think of a time when you took up vengeance yourself against someone who was treating you unfairly or slandering your reputation. Confess any anger or resentment you have toward this person. Ask God to help you be patient and allow Him to avenge those who hurt you and persecute you.
THANKSGIVING: Thank the Lord for His love toward you, greater than you can even imagine. Praise Him for His righteousness and heart of justice. Thank Him for the times when He has rescued you and helped you in the midst of trouble.
SUPPLICATION: Lord, it's hard not to retaliate when someone wrongs me. Help me to turn to You at once when I need Your defense for my cause. Help me to remember to call on You, that You are very near, and that You will help me. Remind me that I am Yours, my reputation is Yours, my life is Yours. You want my well-being. I praise You and Jove You for being my God. In Jesus' name. Amen.
This is an excerpt from Sleep Psalms: Nightly Moments of Mindfulness and Rest from Pray.com – a new devotional journal now available for pre-order on DaySpring.com. Shop all books, journals, and devotions from DaySpring here.