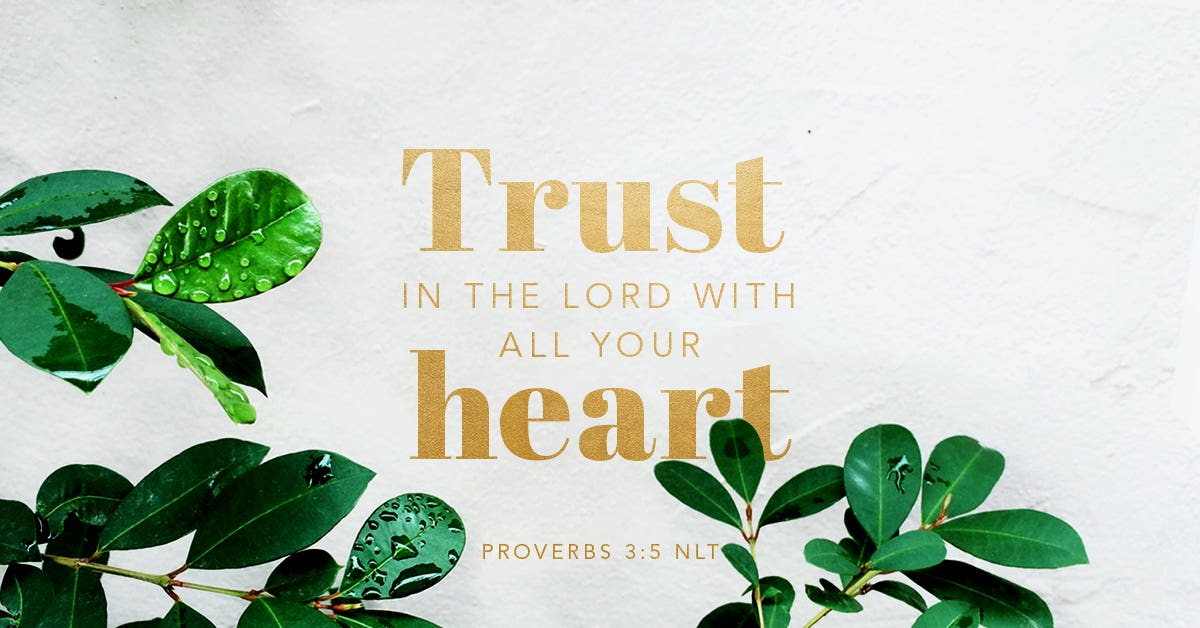 This week, we will be unpacking what it truly means to trust God with every detail of your life. Let's have confidence in the fact that the God of the universe will never leave us nor forsake us. And, let's surrender our days to Him, knowing that He is stronger than we could ever possibly imagine.
Let's pray for the week ahead:
Dear Father, we ask that You clearly reveal the lessons You want us to learn from Your Word in the week ahead. Work in our hearts, oh Lord, so that we draw closer to You and stronger in our faith. Father, we know by trusting You—the Maker of Heaven and Earth—we can let go of any illusion of control and live bravely, knowing that You have us in Your loving arms. Amen
Trust in the Lord with all your heart and lean not on your own understanding; in all your ways submit to him, and he will make your paths straight.
Proverbs 3:5-6