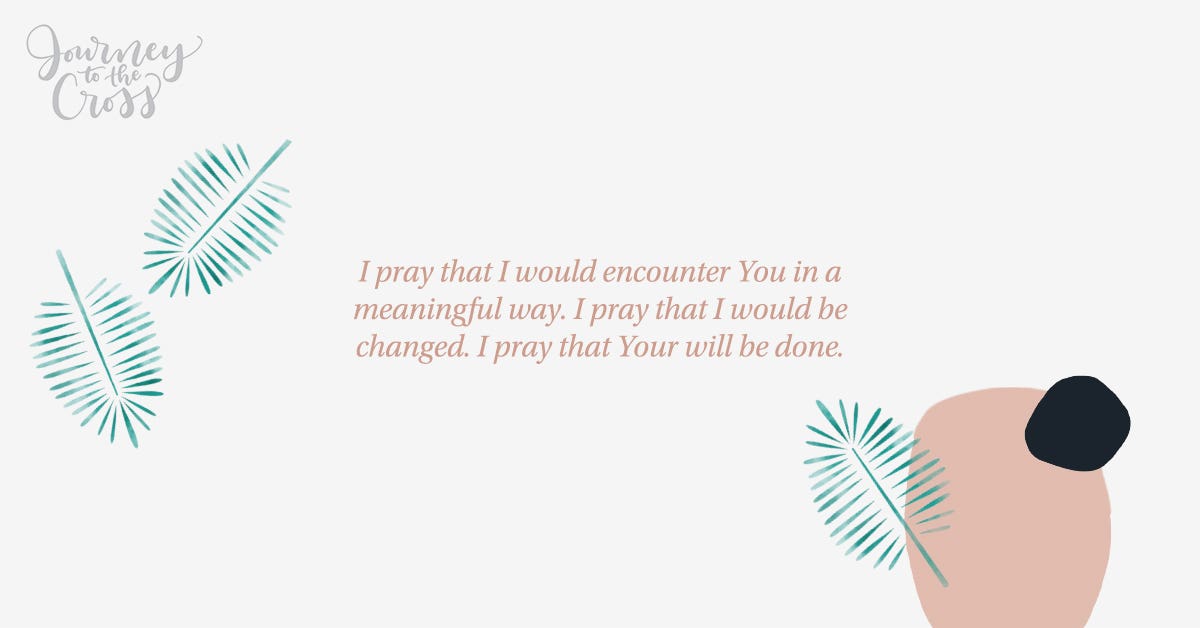 As we enter into a new week during this Lent season, let us pray together and thank God for His tremendous blessings in our lives.
Dear Holy and Wonderful God,
You are amazing. You are awesome, and I am in awe! I'm overwhelmed by the thought that You would be mindful of me, that You would consider me friend and call me daughter, that You would love me.
Thank You, Lord. You are mighty and powerful, perfect and holy, merciful and just, and You show me this in the face of Christ, who journeyed toward me so that I may know You. I worship You for such a gift. I give You all the praise and honor and glory; I give you everything I have in me and everything I am. I long to see You – face-to-face for eternity, but also in the everyday here on earth. Reveal Yourself to me, Lord. Draw near me and hold me close. Never let me go.
As I march toward the cross this spring, God, I pray that I would encounter You in a meaningful way. I pray that I would be changed. I pray that Your will be done. Thank You, God. I love You. Amen.
This is an excerpt from Journey to the Cross: Forty Days to Prepare Your Heart for Easter, from the (in)courage community. If you are enjoying this series, you can purchase the book to experience forty days of encouragement and guided Scripture, reflections, and prayers.