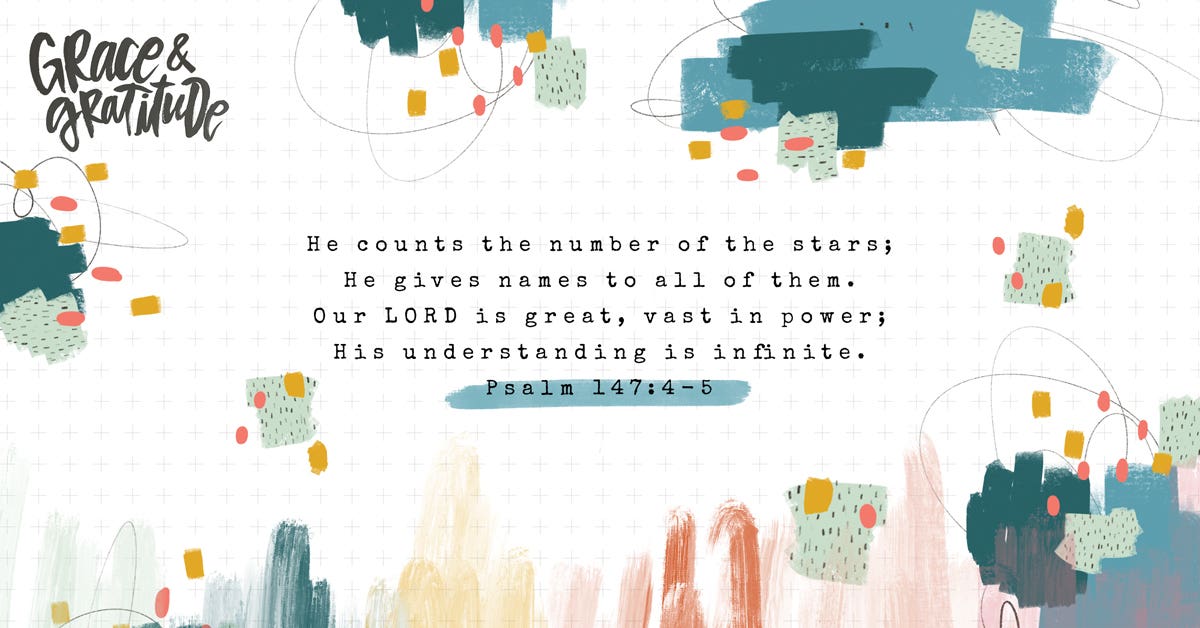 There will always be a problem in life to pray about, so why can't there always be something in life to praise about? Another way to look at it is, if praise time got equal time with pleading and petitioning, the hard times wouldn't seem so hard. There certainly isn't anything to lose by giving thanks, and there's everything to gain by doing it – such as a lighter heart filled with more peace and contentment.
You are not in control – praise God that He is. You don't know the next steps to take – praise God that He does. You wonder if God's love will ever end – give thanks that His love endures forever.
Give thanks to the LORD, for He is good and His loyal love endures. (I Chronicles 16:34 NET)
My tongue will proclaim Your righteousness, Your praise all day long. (Psalm 35:28 CSB)
Praise Him in His mighty heavens. Praise Him for His powerful acts; praise Him for His abundant greatness…. Let everything hat breathes praise the LORD. Hallelujah! (Psalm 150:1-2, 6)
Give thanks to the Lord, for He is good; His love endures forever. (Psalm 106:1 NIV)
Father, I love You, I worship You, and I praise You from the depths of my being. You alone are worthy to be praised each and every day of life. Amen.
This is an excerpt from 100 Days of Grace & Gratitude by Shanna Noel and Lisa Stilwell - a devotional book released by DaySpring publishing. Learn more about this book, or shop other books & devotionals from DaySpring.