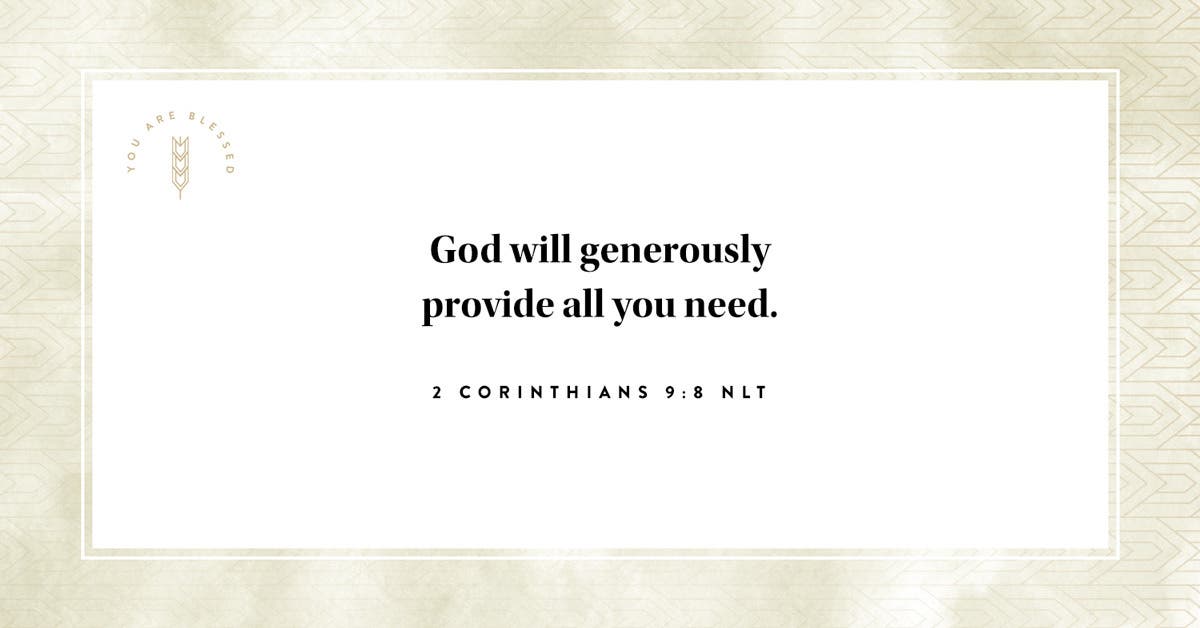 The eye is the lamp of the body. So, if your eye is healthy, your whole body will be full of light. Matthew 6:22 ESV


Have you ever used the term "new normal" to describe what life feels like after a huge change? Once the letting go has ended and the embracing of something new has begun, it starts to sink in that life for us will never be exactly what it was before. This happens in all sorts of ways—losing a physical ability, adding a child, becoming a full-time caretaker for a loved one, adapting to a new environment, and the list can go on. Even situations that won't last forever can require major long-term adjustments to our routine, our attitude, and our choices. We learn quite a bit about ourselves in those times . . . namely that we find a lot of comfort in familiarity, and we often work really hard to keep our lives intact so that we don't have to deal with the upheaval of change. We can be pretty good at it, too, until we're reminded that God will always have more for us to learn and it won't always be comfortable.


Whether it's a change we choose to make or one that's thrust upon us, it is inevitable that there is some kind of adaptation in our future. If it hasn't happened lately, it will, and when it does, we would be wise to remember this: the more we fight to keep things "our way," the more frustrated and disappointed we will become. During those times of change (and even before they hit!), one of the most freeing things we can do is simply ask our Creator to help us let go. As we loosen our grip on our expectations and attachments, we can celebrate the good we find in each moment. We can open our eyes to the possibilities, the unexpected blessings, and the silver linings. One thing we can be certain of is that if we pay attention, God will always use our circumstances to reveal more of Himself to us. Our part of the experience is to be and remain open, just as the beautiful hymn "Open My Eyes, That I May See" reminds us:


Open my eyes, that I may see
Glimpses of truth Thou hast for me.
Place in my hands the wonderful key
That shall unclasp and set me free.


The less energy we use for trying to keep things as they were yesterday, the more energy we have for embracing life as it is today. And we might as well practice that as often as we can, because life will continually remind us that change is inevitable! People change. Circumstances change. Nature changes. That's something we would do well to remember when the curtain opens on a new scene in life: it's not an interruption; it's an opportunity. Our Maker is already there, wanting to experience it with us and offering us fresh perspectives. We're invited to shed that business-as-usual way we've been living and see it all with new eyes once more.


Father, You are the One who makes all things new, and I invite You to do that in my life in whatever way is needed. I don't want to sleepwalk through the years, clinging to familiarity and comfort, only to discover that I missed so much on the way. I know You have wonders in store for us that we can't even imagine, both here on earth and in our heavenly home. Open my eyes to it all, that I may live an awakened life. Amen.


Blessed Assurance, Jesus is Mine: Old-Time Devotions for Fresh Starts


Looking for more inspiration? You can find hope & encouragement in God's Word every day with the new DaySpring Hope & Encouragement Bible now available on DaySpring.com!