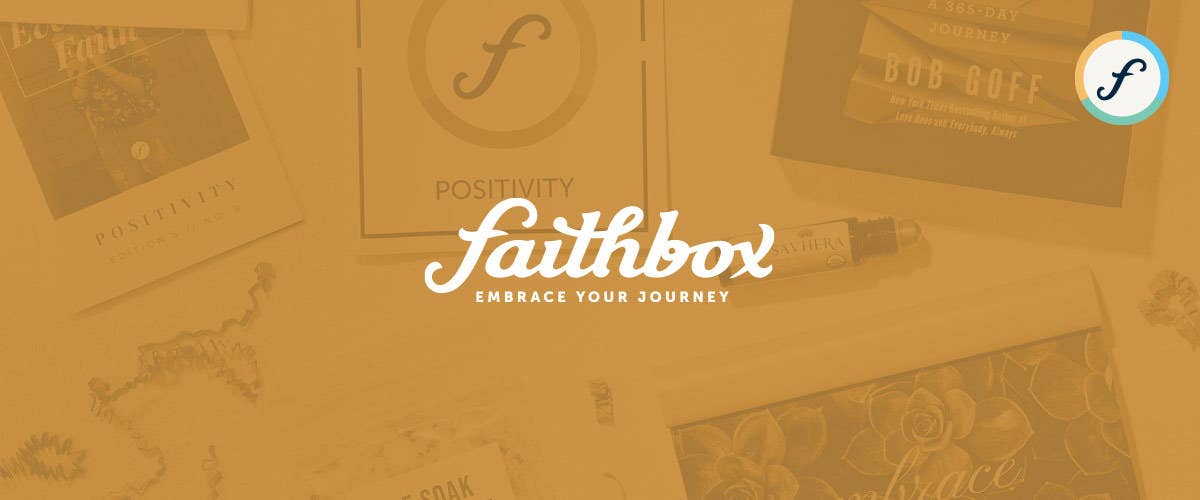 There's a new partnership in town!
Don't you love it when you find a new friend that fits you perfectly? DaySpring and FaithBox are just that, the perfect fit! DaySpring is committed to see every person experience and express the life-changing message of God's love. FaithBox is committed to helping you grow closer to Jesus and live out your faith! Both companies offer great Christian resources, so we thought…we should work together! Now that's a winning combination.
Here's a bit more about Faithbox.
Thousands of Faithboxes are delivered to homes across America every month. What's inside is a surprise! Who doesn't love a surprise? Especially when you know it's going to be good stuff… and trust us, it is good stuff.
Each box includes some great themed content, featuring a NEW theme each month! Words that fill you up so you can pour out. But there's more! Each box also includes 3-5 meaningful products. Products like jewelry, small décor and sometimes even chocolate. Every box includes an impact guide, so you know why Faithbox chose the items in your box.
When you subscribe you get a new box each month, but you also get an invite to a member-only Facebook group. Jump in with likeminded people, and before you know it, you will have new friends, new insights, new ideas and lots and lots of encouragement.
Check out the possibilities pop over and meet our new friends at Faithbox to start your monthly adventure now!
Looking for more inspiration? Browse our entire Devotional Library and sign up for our e-newsletter to receive free articles, updates from our Ecard Studio as well as exclusive deals.