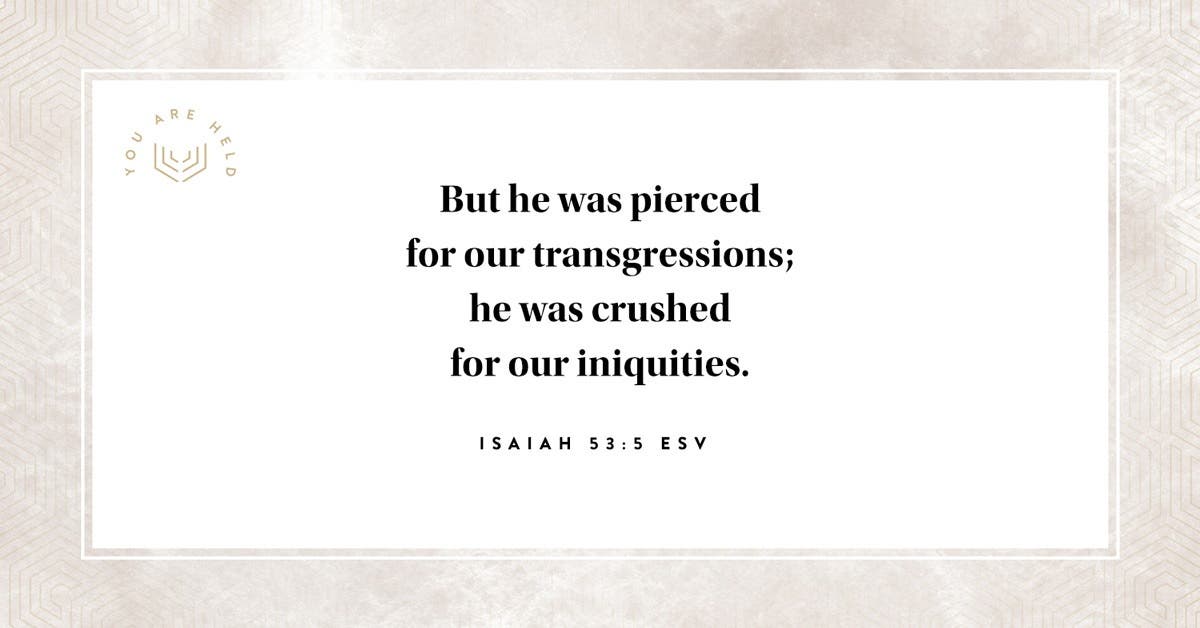 In our times of greatest struggle,
Christ completely understands
the heartache we're feeling.
"Man of sorrows," Isaiah wrote,
"and acquainted with deepest grief."
Jesus knows and understands our sorrows,
our disappointments, our griefs.


When no one else seems to understand,
the compassionate grace of Christ
can fill you with a strength beyond your own
so you can know and follow his voice
along the path to hope and healing.
In time, he may use you to point others
in his direction for healing as well.

Today's Reading: Isaiah 53:3-5 NLT


He was despised and rejected—
a man of sorrows, acquainted with deepest grief.
We turned our backs on him and looked the other way.
He was despised, and we did not care.
Yet it was our weaknesses he carried;
it was our sorrows[a] that weighed him down.
And we thought his troubles were a punishment from God,
a punishment for his own sins!
But he was pierced for our rebellion,
crushed for our sins.
He was beaten so we could be whole.
He was whipped so we could be healed.


Looking for more inspiration? You can find more resources for hope and encouragement, such as products to help you grow in your faith or resources in our article library on DaySpring.com.