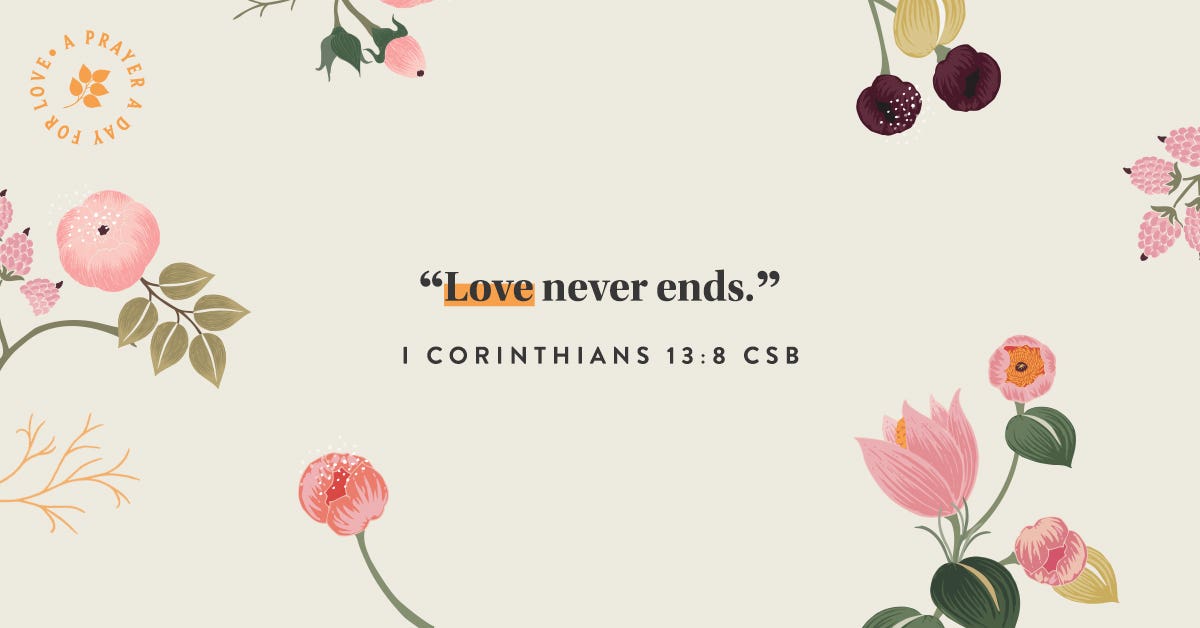 [Love] bears all things. (I Corinthians 13:7 CSB)
Father, sometimes life gets very hard and I want to give up. I struggle to tolerate the shortcomings of others, and sometimes it seems easier to flee. But love stays. Love bears all things – the way You stay and cover me in all the ways I fall short of Your purposes for me. Thank You for holding on to me and promising never to let go. Humble my heart and help me to display the same act of love toward others that You show toward me. In Jesus' name.
Amen.
This is an excerpt from A Prayer a Day for Hope and Encouragement from DaySpring. If you are enjoying this series, you can purchase the book to experience 365 days of prayers and Scripture for hope and encouragement.