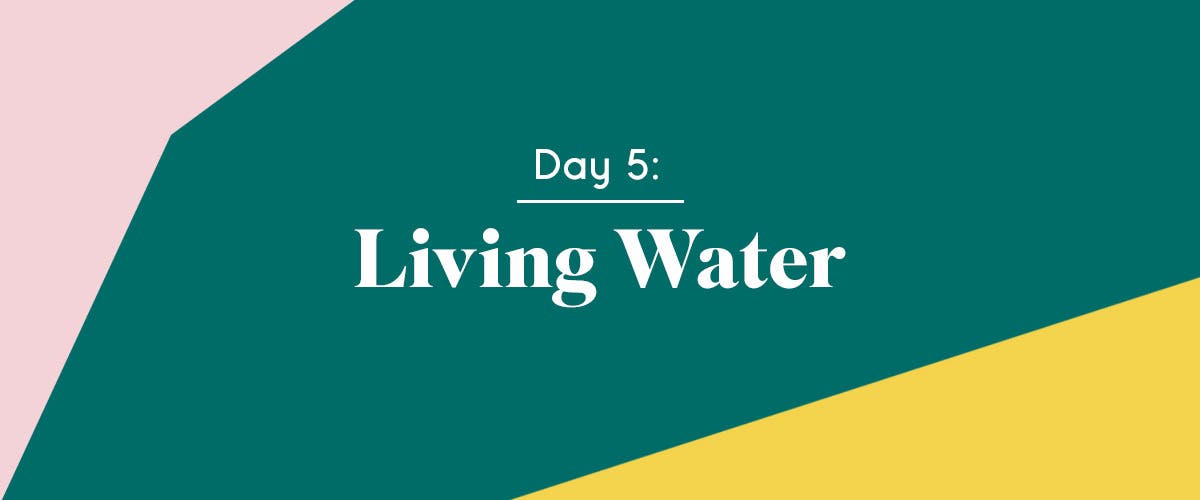 Blessed are those who hunger and thirst for righteousness, for they will be filled. – Matthew 5:6 CSB
You can't go too far in the Bible without running into references to water. In the Old Testament water often symbolizes how God provides for us and gives us everlasting power. In the New Testament water is used for baptism, symbolizing new life as a follower of Jesus. Jesus washed His disciples' feet with water, showing them the importance of serving and loving others. He offers living water—eternal life—to those who believe in Him. If this doesn't tell us about the importance of water, I'm not sure what else would!
I love water! Water quenches my thirst. It renews me and helps me feel ready for the day.
Water also reminds us daily of our need for Jesus. It paints a clear picture of the way Jesus works in our lives. The changes aren't just internal; they're external. A life that is completely dependent on Jesus will be one that is marked by beauty, confidence, and joy. In Psalm 63, David cries out to God, "My soul thirsts for you." This week, as we seek to increase our water intake, let's make the mental connection between thirsting for physical water and thirsting for Jesus. With Him, we will be truly satisfied!
Now get out your journal or find a piece of paper, and let's reflect on a few questions together!
First, get out your Bible and write down Psalm 63:1. Highlight or take note of anything that stands out to you!
How much water do you usually drink each day? How does your actual daily water intake compare with how much water you'd like to drink each day?
On a typical day, what types of beverages do you drink? Which ones are you willing to replace with water this week?
After day one, what did you notice about your drink choices and how they fill you?
What changes will you make for tomorrow?
A "TIP" FROM CANDACE: Drink with purpose. What do you want your drinks to do for you? Wake you up? Refresh you? Warm you? Comfort you? Think about your reasons for choosing what you drink.
ACTIVITY: Reflect on why you drink what you drink:
For more in-depth content, devotions, activities, and reflection questions, get the full devotion, Healthy in the Hustle: An Inspirational Wellness Journal, from Candace Cameron Bure.