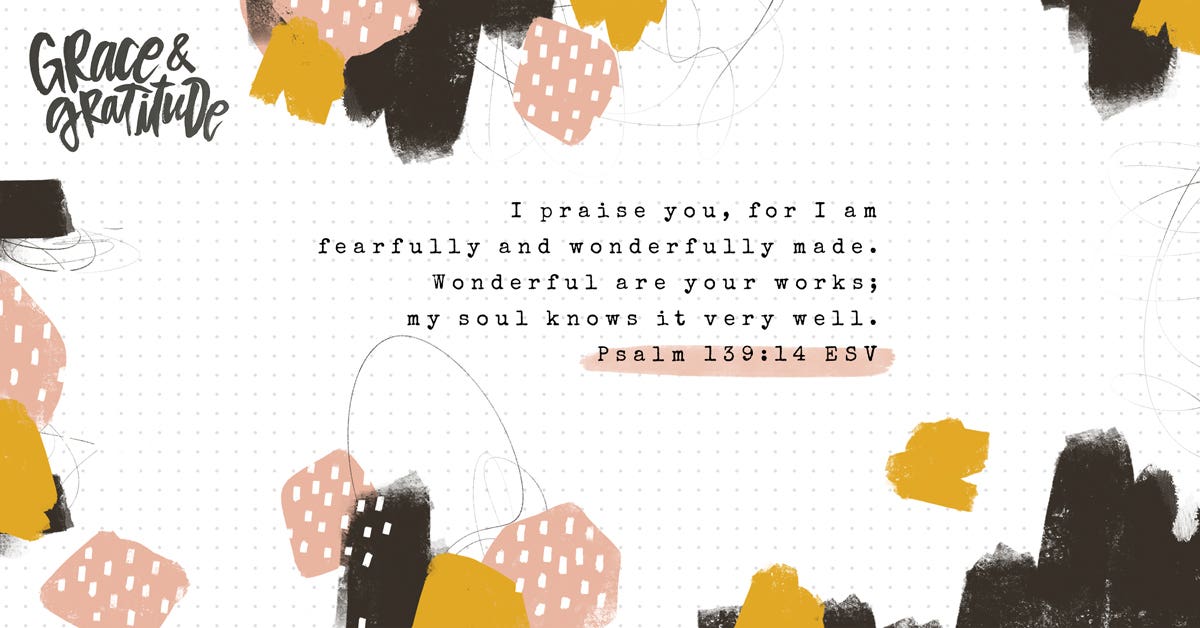 One of the hardest things to do is not worry about tomorrow. There are so many "what-ifs" that could happen. What if I don't get well? What if there's not enough money for the month? What if I fail? The list can be endless. Instead of fretting about the what-ifs, consider giving thanks about tomorrow and the ways God will reveal His faithfulness. You don't know what tomorrow brings, but He does. And if you really believe that God is good and that He is working for your good, then you can rest in knowing He will provide, protect, and act in the ways you need. So praise God for what He has already done for tomorrow, then turn your focus on today and live life to the fullest right now.
Therefore I tell you, don't worry about your life, what you will eat; or about the body, what you will wear. (Luke 12:22 CSB)
Seek first the kingdom of God and His righteousness, and all these things will be provided for you. Therefore don't worry about tomorrow, because tomorrow will worry about itself. (Matthew 6:33-34 CSB)
Don't worry about your life. (Matthew 6:25 CSB)
Don't worry about anything, but in everything, through prayer and petition with thanksgiving, let your requests be made known to God. (Philippians 4:6 CSB)
Dear Lord, help me to worry less and trust You more. You have blessed my life until now, and I believe You will uphold me to face tomorrow. Amen.
This is an excerpt from 100 Days of Grace & Gratitude by Shanna Noel and Lisa Stilwell. If you are enjoying this series, consider purchasing a copy of this book to bless someone that could use daily words of encouragement. Shop all DaySpring Books and Devotionals.