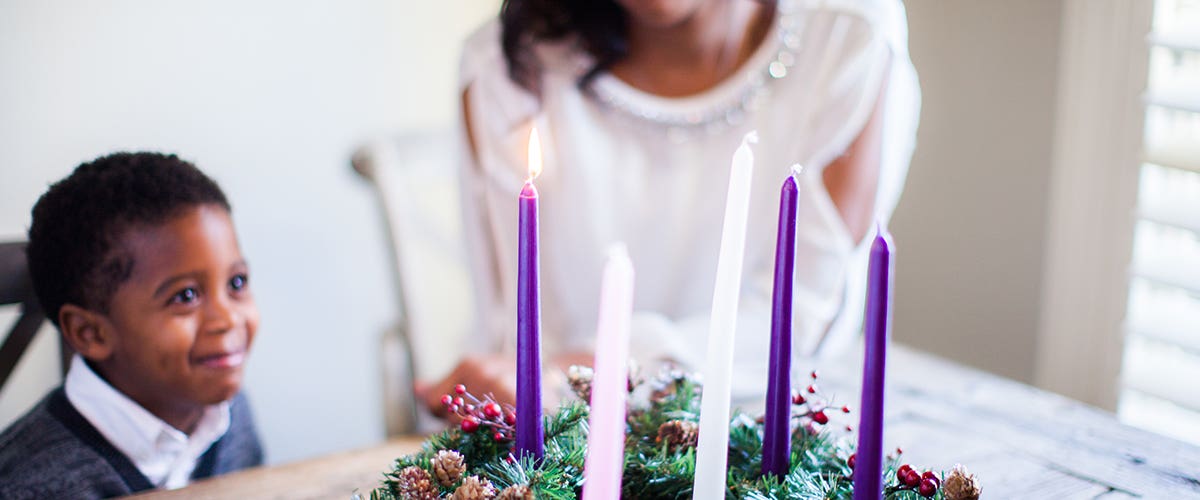 Best-selling author Liz Curtis Higgs explores the Biblical stories of Elizabeth, Mary and Anna in her book The Women of Christmas. Following in their footsteps, you can prepare for the Savior to enter your heart, your mind and your life in a vibrant new way this Christmas season. Read an excerpt below.


Long before silver bells jingled, Christmas lights twinkled, and horse-drawn sleighs went dashing through the snow, God reached down from heaven with the best gift of all.


Love, wrapped in swaddling clothes.


Hope, nestled in a manger.


Three women played vital roles in the Messiah's birth: Elizabeth, Mary, and Anna. Even if you've met them before, I think you'll enjoy getting to know them better. And I'll love sharing the journey with you!


Their lives were markedly different. Elizabeth was married, settled, mature. Her kinswoman Mary was young, still living at home, and engaged to a carpenter. Anna was an elderly widow whose every waking hour was wholly dedicated to God. Before we reach the final page, we'll understand why God chose them. And why - this part boggles my mind - God has chosen us too.


We'll also spend time with the men in their lives, including an old priest called Zechariah, a new husband named Joseph, and a brother of the faith known as Simeon.


Still, it's the women who carry the story, teaching us by example to wait upon the Lord, to trust Him with everything that matters to us, to pray until our prayers are answered. Their honesty and humility shows us what it means to surrender our lives to the One who loves us most.


And He truly does love you. Always has, always will. If only one message from this book finds a home in your heart, let it be that God's love for you is wider, longer, higher, and deeper than you can ever imagine!


Christmas is so much more than a holiday. So much more that buying and wrapping and cooking and eating and trimming with tinsel and mailing our cards. It's a season for reflection, for preparation, for renewal. The perfect time to put aside our shopping lists and reach for our Bibles, where the story of the Christ child awaits us.


This is an excerpt from The Women of Christmas written by Liz Curtis Higgs. To find other books to help you prepare your heart for Christmas, check out Advent: The Story of Christmas by Sherri Gragg, The Wonder of Christmas Advent Journal for Girls by Shanna Noel, or The Shepherd on the Search 25-Day Family Devotional Advent Book.

Looking for more inspiration? Check out our Devotional Library and be sure to sign up for our e-newsletter to receive free articles, updates from our Ecard Studio as well as exclusive deals.