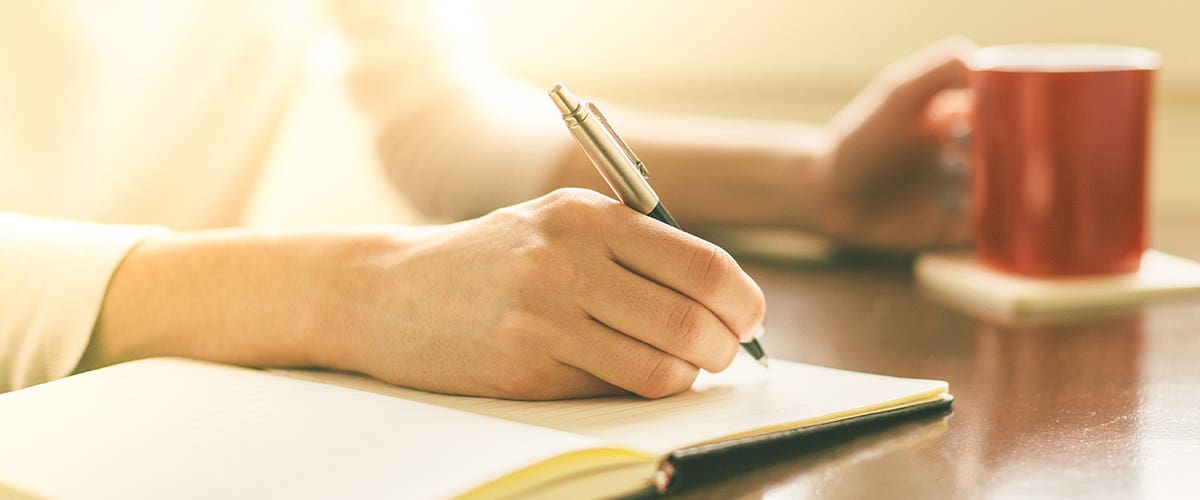 As a child, I kept several journals hidden all over the house. Most of them had a little lock with a matching key, which I hid safely in my jewelry box under my bed. I wrote and wrote about everything - what I had for dinner, my elementary school crush, my favorite color, my favorite animal, asking 'why are my brothers always picking on me?' - and so on and so on. Looking back on them now, it's obvious that every thought that came to my head was deemed worthy of being documented.


From time to time, my Mom brings these out and we read through them together, remembering my childhood and laughing at the number of times I mentioned that purple was my favorite color (this must have been super important to me). And, for many years, I wondered why. Why did I want to write it all down? Why did I think my every thought, desire, concern and idea should be recorded in secret books around the house?


Yep, I pondered this question frequently. Until I had two baby girls of my own, when reading back through my childhood journals began to help me understand them on a deeper level. Reading them, I'm able to put myself back in my five-year-old shoes. And there, I can relate more to why my five-year-old doesn't quite understand what "quiet time" means. You see, God knew exactly why I was doing it.
These days, I journal to stay in tune with my Almighty Father. Instead of my childhood crush, I write down my prayers. Instead of my favorite animal, I write down my hopes in Him. And instead of constantly referring to my favorite color, I write down my favorite Scriptures and the circumstances in which they brought me strength and comfort.


By writing it down, I'm able to fully concentrate on His Word and on His will for my life.


And, who knows? While journaling is bringing me closer to God now during this busy season of my life, this process might serve yet another purpose. After all, my daughters won't be young forever.


Looking for more inspiration? Browse our entire Devotional Library and sign up for our e-newsletter to receive free articles, updates from our Ecard Studio as well as exclusive deals.