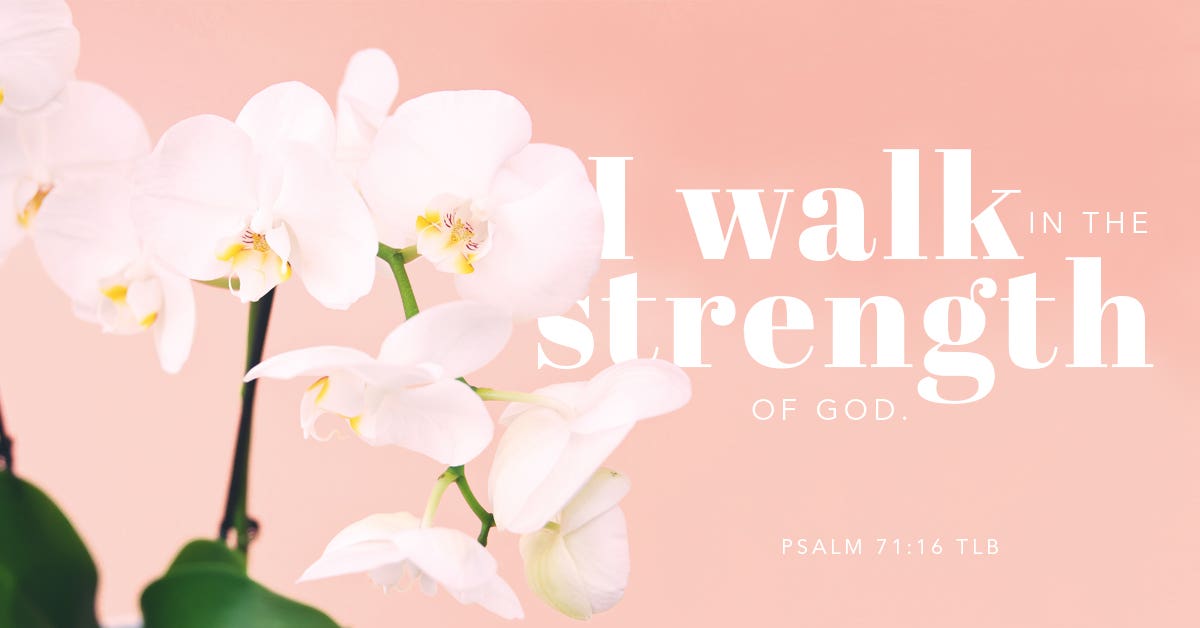 It's time to open it, the gift of another day. Feeling out of sorts, discouraged, tired? Unwrap it anyway; you're going to find just what you need—because it's just what God put in it: love bigger than any disappointment, grace so amazing it'll pick up the pieces of your heart and hold you, comforting…forgiving. Strength? Hope? It's all here in Him. And He's rooting for brave you.
Let us pray:
Lord, thank You for being everything I need today. Amen.
I walk in the strength of God.
Psalm 71:16 TLB
This message is an excerpt from the book God in Every Moment.